Rainy River Review bids adieu
The publisher of the soon-to-be-shuttered daily paper said government ad spend has shifted, leaving the paper (and readers) at an impasse.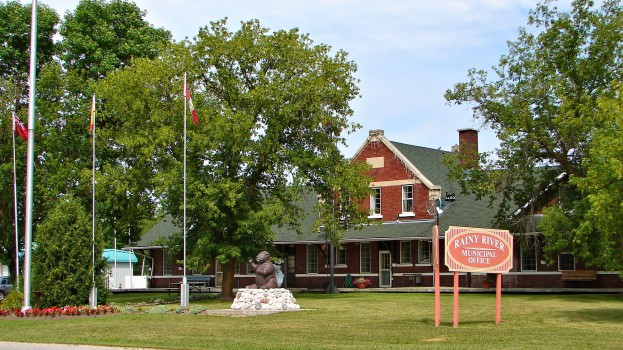 In four days, Jim Cumming will see the very last print issue of the Rainy River Review hit newsstands in the population-842 Northwestern Ontario town.
Cumming has been the publisher of the independent daily, along with the Fort Frances Times since 1985. Now, the Review will officially cease publication Sept. 27.
In many ways, Cumming told MiC, the ad spend drops seen at the Rainy River Review are not unlike that of other community papers. While the paper was able to stabilize and weather the storm for several years thanks largely to advertisements from the auto sector, Cumming said that recent drops in print ad spend at a government level have been the final straw for the title.
"The whole idea of talking to rural Ontario through newspapers about government policies and things like flu clinics and fire bans seems to be missed," said Cumming. "The government is now putting a lot of capital into digital and social media, Google and Yahoo."
Unfortunately, said Cumming, that leaves the population of Rainy River — which he estimates has a median age of 64 — hard to reach. "We know that not a lot of [our readers] regularly use social media."
It's been hard to make the issue relevant for the provincial and federal governments, said Cumming. "When you live in a small town 3,000 km from Queen's Park, you're obviously not relevant when it comes to things like changes in legislation or senate hearings. Even visits with the local MP are not as common." (The office of Thunder Bay-Rainy River MP Don Rusnak is more than four hours away from Rainy River, according to Google Maps).
Cumming isn't alone in his comments about the government shifting ad spend away from print. Postmedia president Paul Godfrey has also been vocal about this issue in recent months, calling the trend of governments pulling their ads away from local newspapers "ugly."
"In three years there will be many more closures if things don't change," Godfrey said at an Ottawa press conference in May, following the closures of dailies in Guelph, ON and Nanaimo, BC. At that conference, Godfrey asked for more commitment from the feds to support newspapers by placing more cross-platform buys for their marketing strategy on Canadian media.
But Cumming, a former president of the Canadian Community Newspaper Association, told MiC he's not sure formal programs or grants from the government are the answer either.
"We newspapers are the fourth estate in holding governments accountable. If we have governments coming in and subsidizing to keep rural papers alive, we're then governed in terms of what we may or may not say."
He said he's also known independent publishers who have been leery of Canadian Heritage's programs to subsidize community newspapers for this very reason.
Local news for Rainy River will now be worked into the daily Fort Frances Times, which operates 90 km east of Rainy River. Cumming said the Times makes most of its revenue from print advertising, as well as digital subscriptions for the community's snowbird population. But for a lot of papers — not just his — Cumming thinks digital advertising may have been doomed from the start.
"I think as an industry, we gave away the value of the advertising too cheaply a long time ago," he said. "The only people who seem to be able to do things well are Google and Yahoo who sell ads that (used to) populate newspapers and other sites."
Image: Wiki Commons