Matt Ramella promoted at IPG
The digital VP joins the Canadian executive leadership team in his new role.
IPG Mediabrands Canada is making room for another person on the executive leadership team.
Matt Ramella has been promoted from his role as VP of digital at UM Canada to become head of digital strategy and partnerships at the agency's parent company IPG Mediabrands. Ramella had been with UM in the VP role since 2013.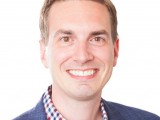 The new executive leadership role will have Ramella overseeing digital media partner relationships, particularly with Facebook and Google, according to a release on the move. He will also provide strategic counsel for clients within UM and Initiative, thought leadership for Magna in Canada, and lead all digital education and training at Mediabrands Canada.
Harvey Carroll, CEO at IPG Mediabrands Canada, told MiC that digital media is approaching half of the company's overall business, and that growth necessitated Ramella's move to the executive team.
"We continue to see growth and evolution in the digital space, and it's increasingly important to our clients," Carroll said. "We wanted to bring Matt into this role because he could continue to work with UM but also Mediabrands overall. Matt has already been working with the Magna team on global digital media partnerships and has been a digital thought leader for us. It's difficult to find someone like Matt who has the depth of digital knowledge that he has, but also the client knowledge as well."
Ramella will work in collaboration with Karel Wegert, SVP, digital media systems at Media Experts, in the new role. He will continue to work more closely with UM during a transition period until his old position is filled, said Carroll.