Quebecor Media Group adds to digital leadership
Alexandre Henault has been tasked with creating and optimizing digital strategies for the company and its clients.
Veteran media exec Alexandre Hénault has come on board as the new VP, digital sales at Quebecor Media Group's advertising sales and marketing unit. The position is new to the company.
Hénault has been working in media sales and audience insights since 1999 and has held sales and leadership positions with companies including Mediative, Radio-Canada and Bell Sympatico/MSN. Most recently, he spent four years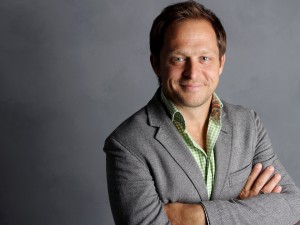 with Vision7 group-owned Magnet Intell as GM of programmatic and audience insights, where he was responsible for programmatic solutions and for audience management and monetization.
Now at Quebecor he will be tasked with creating and optimizing digital strategies and campaigns for Quebecor and its clients, with a focus on cross-platform and complementary campaigns.
He will report to Donald Lizotte, EVP of advertising, sales and marketing of Quebecor Media Group and VP, sales and media creativity of TVA Group.
Lizotte told MiC the company is currently looking to position itself strategically as a major digital player for advertisers.
Some of the digital products the company is creating include the mobile app J5, which curates digital news articles for mobile readers depending on preferred genres, the company's Malto digital magazine subscription service and the Goji YouTuber network, which currently consists of 10 Quebec-based YouTubers boasting a total of 800,000 followers.
"A lot of people say younger audiences do not watch news channels anymore," said Lizotte. "We've found that they actually do watch and share the news from our channels, just on different platforms than they used to. When we focus our efforts on digital, we can attract those younger consumers."