Global mixes VR and AR
The network is using the new technology to target a younger audience for upcoming drama Timeless.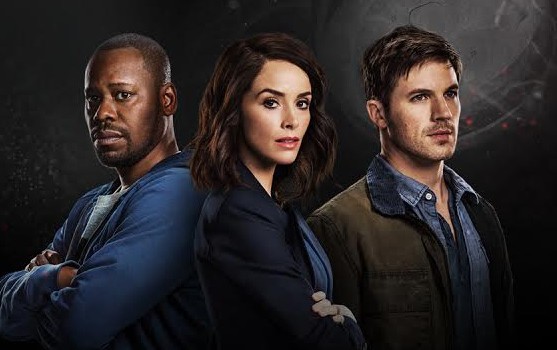 Global TV is turning back time with a high-tech promotion for new series Timeless.
The time travel-themed drama, which is about a professor and a government agent zipping from era to era to help find a stolen time machine, is set to premiere Monday night at 10 p.m. In advance of the premiere date, Global is introducing the time travel concept to potential fans at Toronto's Yorkdale Shopping Centre through an activation that combines virtual reality (VR) and augmented reality (AR) from Friday to Sunday.

Global first promoted the show with an AR activation at Fan Expo in Toronto over Labour Day Weekend. Convention-goers were able to take their picture at the booth and have it super-imposed onto a time travel-themed image, which was then shared with them.
The network's VP of marketing Jim Johnson said the activation saw close to 1,000 interactions with fans, which prompted Global to take it one step further.
"We knew we wanted to continue the interactive element, and with this being more timely ahead of the premiere, we wanted to do something that would get a lot of attention," Johnson told MiC.
This weekend's activation at Yorkdale will let individuals or small groups enter a room lined in green-screen with a 360-degree camera to capture their actions. The footage will then be superimposed onto a 360-degree video in which they travel through time to the Hindenburg. The footage will be sent those potential fans via email. Johnson said the activation is particularly unique because it combines virtual reality and augmented reality — a first for Global — to create a 360-degree photo booth.
Those waiting in line will also be loaned VR headsets to watch a 60 second VR promo for Timeless. VR work for the campaign was done by Toronto-based VR studio Metaverse. The media buy and creative were done by Corus's in-house agencies, and the Yorkdale event is being promoted through Global's social properties (Facebook, Twitter and Instagram) as well as with digital advertising.
While Johnson said the historical aspect of the show is likely to appeal to the broad 25 to 54 age demographic, the action, the focus on time travel and a young cast including Suits star Abigail Spencer and Malcolm Barrett (Dear White People) will hopefully attract a younger audience.
"Certainly the use of new technology like VR will also help get the attention of younger crowds."