HGTV ushers in record brand partners
The four returning and five new partners also include more digital activations than the network has previously done.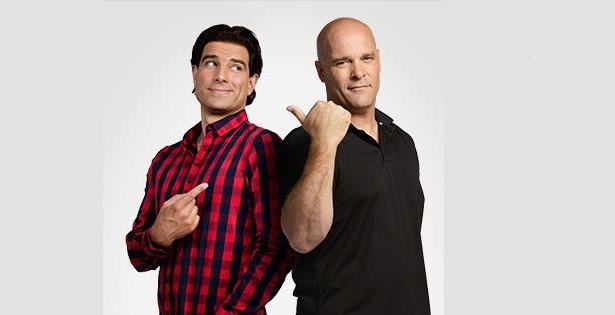 Corus Entertainment has hit a milestone for its first season with HGTV, signing the highest number of brand partners for a single network at the media company.
Four brands that have previously done work with the network (CIBC, Lowe's, Sherwin-Williams and OxiClean) have returned for sponsorships, while new players Hoover, Pollard, Vileda, Dulux and the Independent Electricity System Operator (IESO) will work with the network for the first time.
The nine integrations run across new series Bryan Inc., Moving the McGillivrays and Holmes & Holmes.
Moving the McGillivrays follows HGTV personality Scott McGillivray and his family of four as they build their new home. The unscripted series will integrate content from returning HGTV partner CIBC and new partners Hoover and Pollard. All brand sponsors will be showcased through how the family uses them in their day-to-day lives, such as Scott opening a youth account for his daughter at CIBC, Pollard's supplying of the home's windows and doors and Hoover vacuums being used during the renovation cleanups.
Bryan Inc., follows Leave it to Bryan star Bryan Baeumler and his wife Sarah embarking on their first business venture together and will feature returning partners Lowe's, Sherwin Williams and OxiClean, with new partners Vileda and IESO. Each product will play a part in the building of the Baeumler's business, such as Vileda's mop products being used for clean-up, shopping trips to Lowe's and exploring paint swatches from Sherwin-Williams. Crown corporation IESO will also be featured as the couple tries to manage their power use.

Holmes & Holmes features home renovation guru Mike Holmes and his son, Mike Jr. (MJ) working to transform MJ's bungalow into a two-story home for MJ and his girlfriend. Vileda will be featured in the series for clean-up segments, along with new partner Dulux, which will provide paint for the projects.
Agency partners for the various brands include:
CIBC: MediaCom Canada
Lowe's: OMD
OxiClean: Maxus
Sherwin Williams: Birchall
IESO: Mindshare
Pollard: Direct
Hoover: Promotivate
Vileda: Carat Montreal
Dulux: Touché!
Barb McKergow, VP of client marketing, told MiC the needs of brands are evolving as the media landscape changes.
"The way people consume media is involving," said McKergow. "People's consumption as a show isn't limited to the 30 or 60 minutes that they're watching a show — they go online, they go on social media. Lately we've been doing a lot more on digital and social platforms for our partners."
As such, she said, the network will also post regular digital shorts for Lowe's, Dulux, IESO and OxiClean online. The digital shorts will feature the products more prominently in a more advertorial style than the TV integrations, which McKergow said will help lead the audience on the path to purchase.
Moving the McGillivrays and Bryan Inc. premiered Sept. 25, while Holmes & Holmes' premiere date has not yet been announced.
Pictured: Scott McGillivray, left, and Bryan Baeumler, right.