Foodism bets millennials still want print
The new Toronto magazine will be handed out to commuters for free, with big-name sponsors like Loblaws and Aroma brought on board for the inaugural issue.
Launching a print edition on in today's economy is a risky move by many accounts, especially coming on the heels of a major scale back on the platform from Rogers Media a few days ago.
But Krista Faist, publisher of Foodism Toronto, said her company is betting older millennials are still into the platform, but in a different way than they used to be.
"We offer print to them as a free magazine," Faist said. "We think people will always want print, they just want it in a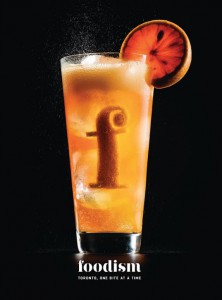 different way. We are excited for the new freemium model, [and] think it couldn't be a better time for it."
The first issue of the glossy food and lifestyle magazine, which targets adults aged 25 to 35, will be hand delivered to commuters in Toronto at subway stations at intersections in the downtown area today and tomorrow. In all 45,000 copies of the issue have been printed. In addition to the hand-to-hand distribution this week, 5,000 copies of the magazine will be available at Loblaws and aroma espresso bar locations in Toronto for the next six weeks. Distribution of the magazine will be handled by Toronto-based Moon Experiences.
The inaugural issue is sponsored by Loblaw's PC Black Label, with aroma espresso bar, Corby Wine and Spirits, Hello Fresh, Vega, Ontario South West and The Chase Hospitality Group all buying ads in the magazine. Faist said all of the content in Foodism Toronto is local to the market, with a focus on the city's food and drink scene.
Foodism Toronto first entered the Toronto market just under one year ago, launching a website and weekly newsletter that has now grown to 9,800 subscribers. The Toronto edition is an offshoot of U.K.-based Foodism, which is owned by Square Up Media in London.
The magazine will print a new issue every other month, with third-party audience verification to be added for its second issue, said Faist.