The Goods announces inaugural brand partners
CBC's new daytime show is integrating "fun and playful" branding normally reserved for late night, said content marketing director Robin Neufeld.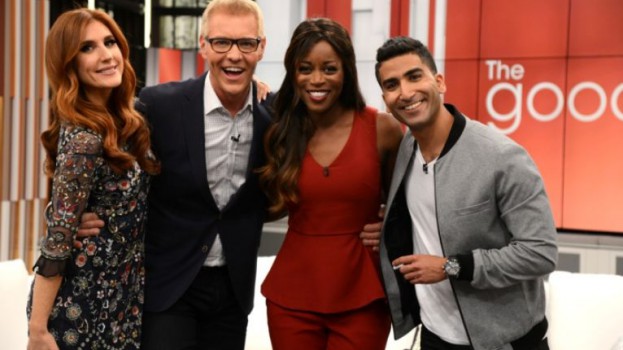 CBC's new daytime show The Goods has unveiled its first set of sponsorship partners.
Robin Neufeld, director of content marketing and strategic solutions, CBC/Radio-Canada, said the show is going for a "fun and playful" tone that provides a lift to the target demo, which the pubcaster expects to skew female with a focus on older millennial moms.
Poultry product producer Butterball, working with Brandfire Marketing Group Inc. and Sunwing, working with VMC Media, have both signed on as full-season partners.
Butterball's introduction to the show came through one of its hosts, Shahir Massoud. The brand had previously worked with the chef on social media-based campaigns, and recognized the opportunity to extend the reach of its marketing message on TV and digital with The Goods, says Neufeld. Butterball's integration will include a set of three TV spots that the CBC shot with the brand, which showcase some of its non-turkey products that aren't as well known, she says.
Also on as a partner of the full first season is Sunwing. The vacation company signed on for in-show activations and custom spots that rotate as the company introduces new destination deals. The hosts of The Goods will also shoot pieces at Sunwing destinations as part of the program.
Online genealogy company Ancestry.com and Ebates.ca have both signed on to the show with smaller deals. Working with its agency OMD, Ancestry.com will integrate into The Goods by having all four of the hosts undergo DNA analysis, with the results aired during an episode. "It's indicative of the show that the hosts are willing to put themselves out there," said Neufeld. "There is a fun and playful aspect to the show that used to be relegated to night time."
The Goods premiered Monday on the CBC and runs weekdays at 2 p.m.