Carmilla to get the feature treament
The U by Kotex-funded digital series, produced by Smokebomb and digital agency shift2, is being developed into a movie.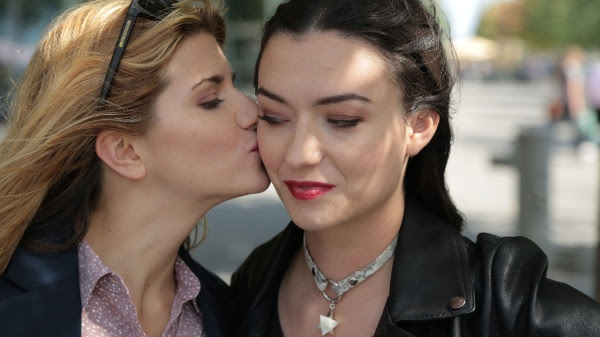 Fan favourite web series Carmilla is getting the feature-length treatment.
Shaftesbury's branded entertainment agency shift2 and its digital studio Smokebomb Entertainment delivered the news yesterday at New York Comic Con, announcing that a feature-length scripted digital series would be released in fall 2017.
"The demand for Carmilla has been off-the-charts so we wanted to super-serve the fans by exploring the story further through other formats and platforms," said Jay Bennett, SVP, Creative and Innovation, Shaftebury/Smokebomb, in a press release. "It's not often that you have the opportunity to launch a film with the kind of built-in fan base that Carmilla has."
The Carmilla series, which was fully financed by U by Kotex, launched in 2014. According to Smokebomb and shift2, the series has since racked up 50 million views and more than 170 million minutes of watch time. Smokebomb Entertainment produced the series, with U by Kotex executive producing.
The third and final season of the series is currently available on Smokebomb's YouTube channel, KindaTV.
The yet-to-be-titled feature is currently in development and is set to shoot in spring 2017. Filming locations are still to be determined.
The Carmilla movie will first be made available online on VHX next fall and is available now for pre-order. A Smokebomb spokesperson said the company is currently negotiating digital distribution partnerships and the company will also explore a targeted theatrical release.
Original cast members Elise Bauman ("Laura") and Natasha Negovanlis ("Carmilla") will reprise their roles. The feature will be written by Alejandro Alcoba (The Next Step, Degrassi: Next Class) and series co-creator and writer Jordan Hall. Smokebomb's Bennett and Ouaknine will produce.