Live TV is still king: study
While time spent on SVOD and OTT platforms has doubled since 2013, 82% of television minutes watched still come from appointment-style viewing.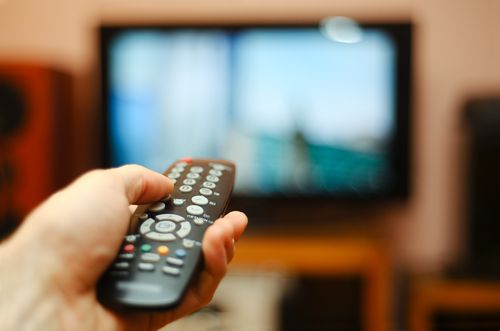 A new study by the Media Technology Monitor (MTM) has some comforting statistics: Canadians are still watching plenty of TV. In fact, 96% of respondents to its survey report watching television on a regular basis, albeit on different platforms.
The Discoverability study is new to MTM, however using data from other surveys it found that the total of Canadians still watching TV is around the same that it was in 2006.
The platforms Anglophone Canadians are using to watch TV now vary from live television to SVOD and online TV. But the survey, which looked at data from phone interviews with more than 1,600 Canadians age 18+, found that digital platforms still don't come close to live TV.
In terms of minutes of television viewed, 82% came from live television (which includes live streaming OTT apps), down 7% from 2013. Minutes of TV consumed via playback (such as PVR) has risen from 6% to 9% in three years, while the number of minutes from online TV services such as Netflix and Crave has doubled from 5% to 10%.
And despite the growing ubiquity of such apps and services for watching television, the majority of Canadians still discover new content through more "traditional" means — 59% report getting their new content through recommendations from friends, while 20% say they get recommendations from "smart" features on apps and sites.
However, this may change in the future, as discoverability varies significantly in different age groups. Millennials (defined in this survey as 18 to 34) are twice as likely as non-millennials to get their recommendations from automatic recommendations on apps and sites (7% versus 3%). The younger demo also relies far more heavily on social media recommendations from non-friend accounts (such as networks' and celebrities' social media accounts) — 13% versus 3%.
Non-millennials trumped their younger counterparts in using recommendations from a TV service provider's channel guide (14% versus 2%) and through radio and television commercials (20% versus 9%).
Children also appear to influence watching habits. Of those surveyed, 12% of adults living in households with no children reported getting recommendations from channel surfing, while 7% living with children under 12 and 6% living with teenagers said the same. It was a similar pattern for channel guides from service providers (13% of households with no children versus 6% of households with children under 12 and 10% of households with teenagers).
However, households without children are less likely than both groups to get recommendations from trailers and clips (7% versus 12% and 9%, respectively) and from automatic recommendations (3% versus 7% and 4%).
Image: Shutterstock