Amazing Race Canada to return for season five
On your marks, get set, go! The popular reality competition show, which has wooed viewers and brands alike, will return in 2017.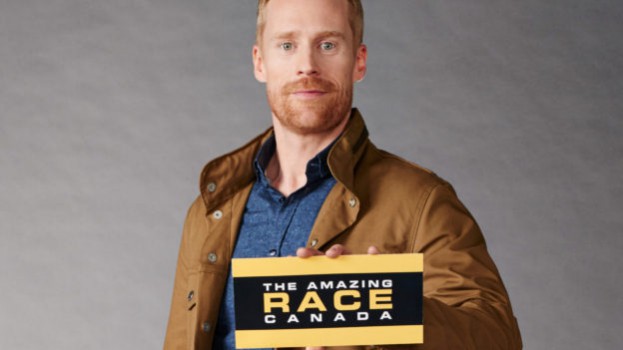 One of the most successful Canadian reality series is coming back for another season.
CTV has renewed The Amazing Race Canada for a fifth season, with new episodes set to premiere later in 2017. Mike Cosentino, SVP of CTV and specialty with Bell Media told MiC that even though the route for the race is not yet set, the 150th anniversary of Canada will play into the season, whether it's through the various locations or the challenges.
"That's part of what I think has made Amazing Race Canada resonate with a lot of Canadians," said Cosentino. "When we started airing the U.S. version of The Amazing Race, it already over-indexed in Canada vis-à-vis how it did in the U.S., so when we introduced the Canadian angle, we took that as an opportunity to really showcase what the country had to offer. We've always tried to mine that discoverability angle."
The new season was announced publicly on Twitter by host Jon Montgomery. Casting for the new season is now open, with applications closing Dec. 1.
The Amazing Race Canada was consistently among the most-watched programs in Canada throughout the summer, peaking at 2.1 million viewers across the country during its finale on Sept. 13. Overall the fourth season was watched by an average audience of 1.9 million viewers.
Cosentino said that the audience for The Amazing Race Canada is diverse in terms of age and gender and tracks well across the general 18 to 49 and 25 to 54 demos. However, he said this year the network would like to try and chase a millennial audience "more heavily than ever," and will try to do so through the casting process.
"When casting, we want to really look at people's social media footprint and bring on people who will resonate with audiences young and old."
He added that the live audience for the show is generally strong versus PVR and online viewing, although he said he did not have specific numbers for each. "It does have a PVR pickup, but the real beauty of The Amazing Race Canada is in the water-cooler appeal. We try to offer incentive to follow along live with social media hashtags so you can really feel like you're in on the action."
The Amazing Race Canada has been host to a number of brand sponsors throughout the years, including BMO, Air Canada, Chevrolet, Mentos, Dairy Queen Canada, Petro-Canada, Hotels.com and MEC. Cosentino would not reveal any returning or new brand partners, but said that with the occasion of the country's 150th birthday, the network wanted to "widen the opportunity and cast the net for additional partners."