SoundCloud incorporates ads to Canadian offering
Radio buying exec David McDonald says the growing list of music streaming apps are changing how agencies look at audio.
Music streaming site SoundCloud has officially launched its paid subscription service, SoundCloud Go in Canada. The ad-free subscription service will cost $9.99 per month (which also allows users to listen when not connected to the internet). In addition to adding a paid version, SoundCloud is introducing ads to its free version. Both versions are available on iOS and Android devices.
Much like direct competitors Google Play Music and Spotify, SoundCloud will contain a library of music acquired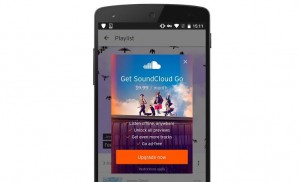 from music labels. However, because SoundCloud allows indie artists to directly upload their music to the service, those tracks are also available to consumers. Chief revenue officer Alison Moore told MiC the app boasts about 125 million tracks. The service overall has 175 million  monthly active listeners worldwide (she did not provide the number of Canadian users).
She said SoundCloud's large library of indie and up-and-coming artists will be appealing for advertisers.
"We know that brands want to get in very close proximity with emerging artists and attach themselves to something or someone right before they hit it big," said Moore. "We make a point of identifying and featuring trending and up-and-coming artists.."
For users on the free version, both audio and video ads will be placed at intervals between music tracks. SoundCloud has also paired with Triton Digital to incorporate its platform, a2x, which allows programmatic  buyers in Canada to execute targeted ad buys to listeners.
But David McDonald, VP and director of radio investments at Magna Global (a division of IPG Mediabrands Canada) said if streamers want to attract more advertisers they should be offering more than banners, audio and video ads between songs.
"Allowing brands to interact with fans through options like branded content such as sponsored streams, sponsored recording sessions or key new releases, those would be a way to increase brand awareness without simply dropping an audio ad," McDonald told MiC.
Moore said SoundCloud has previously executed branded content, including "Shadows of Love," a track by Dutch DJ Sam Feldt released exclusively on the platform in spring 2016, which was sponsored by Heineken. She said SoundCloud will continue to explore branded content opportunities following the Canadian launch.
An increasing number of music streaming services (both paid and ad-supported) have launched in Canada over the past several years, including Swedish streamer Spotify, American service Songza (which was acquired by Google in 2014 and integrated into Google Play Music), Apple Music and, most recently iHeartRadio. McDonald says he isn't worried about the market approaching saturation anytime soon, saying he predicted that the services which offer listeners the most control over what they listen to will come out on top.
He also added that the increasing ubiquity of music streamers may change the way the radio buying industry approaches digital platforms.
"We haven't previously seen [streamers] as part of radio buying, but we are starting to now," said McDonald. "As an agency, we're moving to a platform-agnostic view of video, and I think we need to do it with audio as well. You have to go where the consumers are, and the use of it is beginning to fragment audio tuning."