Will subscriptions curb ad-blocker use?
Industry experts weigh in as The Atlantic becomes the latest publication to launch an ad-free subscription in a bid to gain revenue from visitors using ad-blockers.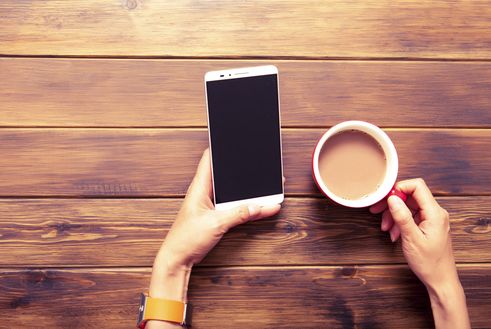 The battle against ad blockers continues online, with The Atlantic launching a new initiative to gain revenue back from the 8.5% of unique visitors using the software on its site.
The publication is the latest to launch a subscription service, giving ad blocker users the option of paying $3.99 a month or $39.99 a year for an ad-free version, according to a release. The subscription is being shown to visitors to the site that use an ad blocker now as an option. But later this year users will have to choose to either pay the subscription or whitelist the site if they want to view content.
The Atlantic joins other U.S.-based publications like Wired in adding an ad-free subscription option.
Sonia Carreno, president at IAB Canada, noted a spring 2016 IAB Canada study that found 78% of Canadians are in favour of ad-supported online content. But she added the key is for publishers to use ads that strike a balance between providing value and the attention marketers are seeking from consumers.
According to that IAB Canada study, 17% of Canadians have an ad blocker installed on their computer. Penetration was deepest in British Columbia, having the software installed. Those in Atlantic Canada are least likely to use ad blockers, with 11% having them installed on their devices.
One bright spot in the fight against ad blockers, said Carreno, is the people who decide against using them. She noted IAB Canada found that 16% of users who had an ad blocker installed later removed it from their computers, largely because the software was disrupting their experience online.
Ian Hewetson, VP of client services, Eyereturn Marketing, said he doesn't expect The Atlantic's model to come to Canada because of the costs association.
"The cost of administering the program wouldn't be worth it for the handful of users who might sign up," he said. "Ultimately, when it comes to ad blockers, I believe we're in a transition phase. Little disruptions like this should drive at least some ad blocking users to uninstall or whitelist."
Faris Yakob, co-founder and principal at Genius Steals and former chief innovation officer at MDC Partners, said The Atlantic's announcement skirts what he considers to be the most important issues around ad blocking.
"I believe it's excessive tracking and invasive targeting, not the ads per se, that many people are blocking," he said. "Publishers need to take back control of their first party data, rebuild the trusted relationship they had with readers, and innovate on revenue streams – not simply punish those readers who wish to protect their privacy."
Image: Shutterstock