CraveTV's new Showtime strategy
The streamer will be airing series day-and-date with the U.S. broadcast beginning with season three of The Affair next month.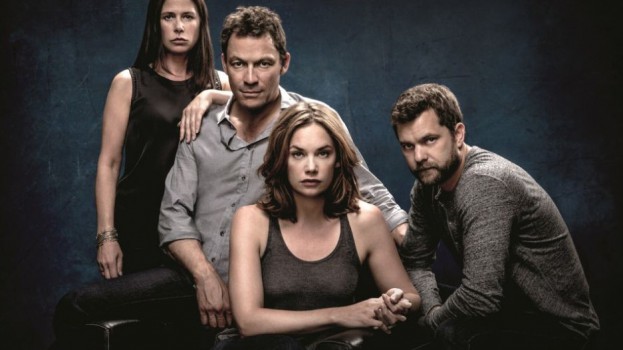 CraveTV continues to bolster its program offering, today announcing a new deal with U.S. network Showtime.
New and returning programming will bow on the Bell Media streamer day-and-date with the U.S. broadcast premieres. Meanwhile, Bell Media's pay TV service The Movie Network will continue to air the linear premieres of Showtime programming in Canada.
CraveTV first experimented with premiering a series day-and-date with its U.S. premiere this January with Showtime's Billions. While the streamer didn't release viewership data, Bell Media said the premiere episode was the most-watched single episode of television on Crave.
Tracey Pearce, president, distribution and pay at Bell Media told Playback Daily the success of Billions helped prompt the company's decision to "go all in" with its new Showtime strategy.
Showtime content will now be rolled out weekly, beginning Nov. 20 with the season three premiere of The Affair on Crave. Other returning series that will debut new seasons on Crave include Billions, Dice, Episodes, Ray Donovan, as well as season five of Homeland and season four of Masters of Sex. New series include the revival of David Lynch's Twin Peaks, I'm Dying Up Here from executive producer Jim Carrey, and limited series Guerilla.
Pearce said Crave believes the new strategy of pairing a "binge-watching premium experience" with regularly delivering new content will offer a compelling proposition to Canadian audiences – and one that won't drive viewership away from TMN.
"The content is not moving off of TMN. The TMN subscribers who've always enjoyed the Showtime series will continue to be able to enjoy those series," she said. "Showtime has been an important part of [the TMN] offering but I don't expect that we're going to see TMN subscribers disconnect from TMN in favour of Crave…simply because the Showtime content is available there."
What Bell Media does expect, however, is that the content will drive new subscriptions to Crave, though Pearce said the company is not comfortable releasing its SVOD subscriber goals. "To be perfectly frank, Crave is still a baby. We're still figuring out metrics for it. We've been delighted with its growth so far. We always have really high expectations for our services, that's for sure, and given the quality of the Showtime content and what we've seen it do in terms of ratings, we're really hopeful," she said.
In the wake of the news that Rogers and Shaw will shut down shomi at the end of November, Pearce stressed that Bell Media is committed to investing in new content for Crave, stating that is critical to the streamer's – or any platform's – success. "We always have to have something new that our viewers are going to respond to and give them a reason to subscribe," she said. "We will be continuing to look for new content for Crave and rolling content in addition to this Showtime content into Crave, whether we're going to look at other day-and-date propositions, I think it's sort of TBD."
The Showtime content will be housed in Crave's "Showtime Collection," alongside a library of classic Showtime content. CraveTV also announced it will add to its Showtime library in 2017, with the addition of the complete series of Californication, Dexter and House of Lies.
In January of last year, Bell Media inked an exclusive deal with CBS for Showtime content in Canada that saw first-run programming airing on The Movie Network, with past seasons and off-air shows made available on Crave.
From Playback Daily