Bell Media takes a new angle for Fantastic Beasts
The newest film based on J.K. Rowling's work will be promoted in Canada through new platforms, including Snapchat, iHeartRadio and Much Digital Studios.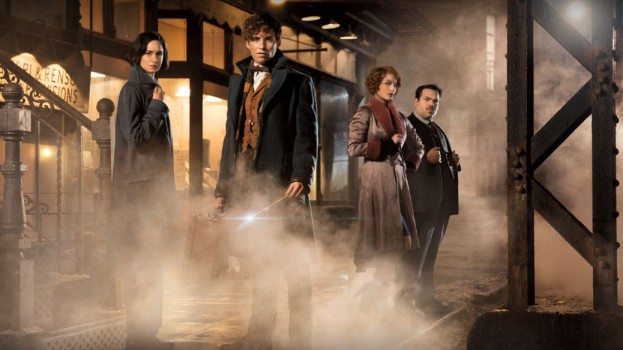 Bell Media has launched a new campaign in partnership with Warner Bros. Pictures Canada to promote the release of its upcoming film, Fantastic Beasts and Where to Find Them.
The fantasy film, premiering in theatres Nov. 18, is part of J.K. Rowling's Harry Potter universe and stars Oscar winner Eddie Redmayne.
The promotional campaign is part of a longstanding exclusive partnership between Warner Bros. and Bell Media, which has also promoted a number of blockbuster films by Warner Bros. including Batman vs. Superman and all seven Harry Potter films.
While Bell Media's campaign for Fantastic Beasts will involve traditional broadcast promotion through its properties such as eTalk and Your Morning, Laird White, director of brand partnerships with Bell Media, said it's also casting the net wider to capture the attention of Harry Potter-loving millennials through initiatives with Snapchat, iHeartRadio and Much Digital Studios.
"It's all about going where the people are," White told MiC. "We have broadcast and obviously broadcast is huge and great for appealing to all demos, but we thought we would make it a bit more fun and interactive for that millennial audience."
Media buys for Warner Bros. Pictures Canada were handled by its agency of record, OMD, with creative done by Bell Media's in-house agency.
On the day of the film's release, a custom Snapchat filter will be available Toronto-wide so users can see a Fantastic Beasts version of their face.
Much Digital Studios influencer, prankster and illusionist RaynMagic also created a digital video inspired by the film in which he pranks tourists in the CF Toronto Eaton Centre, frightening them with a mysterious suitcase.
Bell Media has promoted content through the Much Digital Studios influencers and worked with Snapchat before, however this is its first time using those platforms for its partnership with Warner Bros.
It's also the first time Bell Media has engaged the brand with its newly launched iHeartRadio, which will serve as the official Canadian radio sponsor for the film. White said the move "adds a ton of credibility" for the new radio service, which curates and streams Bell Media-owned radio stations.
The Harry Potter film franchise is one of the most popular film franchises in the world, pulling in a total of more than $7 billion U.S. at the global box office, according to IMDB (the seventh and final film, Harry Potter and the Deathly Hollows Part II, was the most successful, pulling in $1.3 billion). While White said the past films and the upcoming spin-off have mass appeal for adults 18 to 49, the new initiatives will appeal to those who grew up with Harry Potter.
Broadcast promotion for the film includes a contest to find the film's biggest fan, which will result in two free tickets to its New York premiere. The contest will be promoted through 30-second spots on various Bell Media properties including eTalk, Your Morning, Innerspace and on channels Much and E!.
ETalk will also air a half-hour special on CTV the night of the film's premiere featuring an interview between host Devon Soltendieck and director David Yates, star Eddie Redmayne and other cast members filmed in front of a live studio audience. Clips from the special will be featured on Your Morning in advance of the premiere.
Through iHeartRadio, stations including Virgin Radio (Vancouver, Edmonton, Winnipeg, Montreal, Toronto and Halifax), CHUM FM, QM FM, Rouge FM, CIOO and Majic 100 will promote the film's release on-air, online and with on-site giveaways including premiere tickets.