Linear TV viewing dropped in 2015: CRTC
The regulator's annual report found TV revenue declined 3.4%.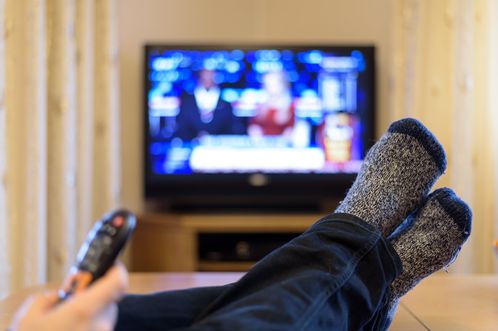 Canadians are consuming more audio and video content online, according to the CRTC's 2016 Communications Monitoring Report.
Overall Canadians watched an average of 27.2 hours of traditional TV a week in 2015, a slight drop of 0.7% from 2014. The drops are more noticeable in the younger demos, with 12- to 17-year-olds watching 5.5% less traditional TV and 18- to 34-year-olds viewing habits decreasing by 4.4%.
At 19 hours per week, 12- to 34-year-olds watched the least TV of any demo in 2015. Canadians aged 65 and older watched the most, at 42 hours a week.
Between 2014 and 2015 the percentage of Anglophones watching TV online jumped by 6%, reaching 57%, the percentage of Francophones watching online TV went up by 7% to 49%. The percentage of Canadians who exclusively watch TV online remained stable at 8% in 2015, but that number has doubled since 2012.
The amount of Canadians streaming audio content also went up slightly in 2015, according to the report. Overall, 23% of Canadians stream AM/FM radio online, which is up 1% from 2014. Music videos were streamed by 55% of Canadians, up 3% from 2014.
Cable, IPTV and satellite TV services had 11.2 million subscribers in 2015, a drop of 1.4% from 2014. Canadians who subscribe to a TV service most likely go with cable, at 60% in 2015, which is down from 69% in 2011.
IPTV services have been growing rapidly, with 19.2% of total subscribers in 2015, up from 5.8% in 2011.
Broadcasting revenue overall, including TV, radio and television service providers' revenue, decreased by 1.6% to $17.9 billion in 2015. Radio revenue dropped 1.2% to $1.9 billion, TV revenue dipped 3.4% to $7.4 billion and TV service providers' revenue remained stable at $8.9 billion.
Image: Shutterstock