TVA adds on-demand option
The network will extend the life cycle of its linear properties (such as La Voix Junior, pictured), offering advertisers a new way to reach viewers.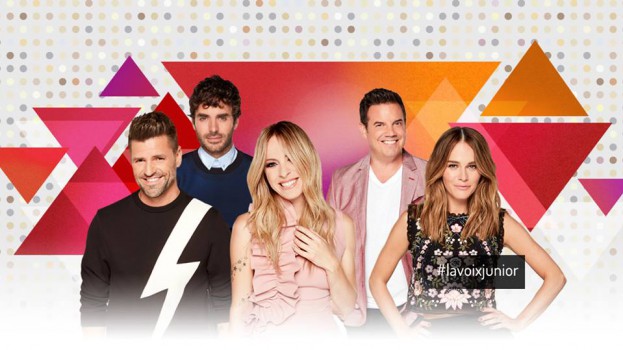 In an effort to give advertisers a new way to reach larger audiences — at no cost to the viewers — TVA has revamped its website and mobile app to offer on-demand television.
The new TVA.ca website and TVA mobile app now gives users live or on-demand access to TVA's shows, which include La Voix Junior (pictured, Boomerang and l'Échappée both on web browsers and on mobile devices. The site and app will contain content for seven days past its linear air date.
Prior to the new site, content from TVA was available through Quebecor-owned telco Videotron's streamer, but was only available to Videotron customers.
Access is now free for any internet user on the new portal, with the programs supported by pre-roll and mid-roll advertising. Donald Lizotte, EVP of advertising sales and marketing of Quebecor Media Group, (which owns Videotron as well as TVA), said the company may also add banner ad and branded content advertisement options in the future.
Lizotte said the aim was initially to launch the service earlier in the year, but the team wanted to spend more time improving the UX, which he said benefits advertisers as much as it does viewers.
For Lizotte, the strategy behind the launch was simple — more devices, more eyes, more data.
"Many of our linear TV shows have over or close to two million viewers," Lizotte told MiC — a statement backed up by Numeris numbers. "With numbers like that we believe we reflect the population and have a good hold of all demographics, but we do know that some viewers prefer an online option. If we are on mobile and online, we'll be able to target and analyze our viewing audience better using the data we gather."
On top of many of TVA's linear series, the site and app will also contain exclusive clips, including interviews, bloopers and behind-the-scenes featurettes.
For advertisers, said Lizotte, the new feature gives them an opportunity to expand the life cycle of their ads. "For our advertisers, reaching people on multiple platforms is a key component to their strategies," he said. "There are consumers who want to watch what they want, when they want to watch it, and this is an easy way to reach them."
The service is not a competitor with Quebecor-owned Club Illico, which is a paid, ad-free subscription service that acquires English and French titles from major film distributors such as Sony Pictures.