Luiz Braz joins AOL to assist programmatic development
The former manager for IPG Mediabrands' tech unit will serve as the company's head of platforms and publisher services for the Americas region.
Luiz Braz, who previously held the position of country manager for Brazil with MAP (IPG Mediabrands' advertising technology unit), has just been appointed as AOL's head of platforms and publisher services for the Americas region.
Theposition will see Braz responsible for driving strategic growth in the company's programmatic and monetization platform, ONE by AOL, in Latin America and Canada. He will be based out of Toronto and report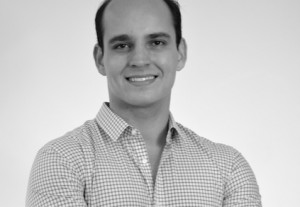 to Joe Strolz, head of Americas.
The two will also work together to form relationships with publishers, agencies and brands across Canada and Latin America to better extend AOL's presence in the region.
Strolz told MiC the position was created recently as the company recognized the need for more senior leadership overseeing the Americas region, as internet users grow across the various countries.
"We see the number of users in the Americas growing exponentially, and almost all of them are on mobile," said Strolz. "For the industry and our business in particular, the future is fundamentally underpinned with programmatic advertising, which is why we need to form a strong relationship with publishers and advertisers from a tech perspective, and that's where Luiz's expertise comes in."
Strolz said the Canadian market won't pose as much of a challenge as some Latin American countries, since the country is "relatively mature" in terms of its adoption and understanding of programmatic, whereas many of the Latin American markets are still growing. AOL recently opened its first Latin American office in Sao Paulo, Brazil.
Braz has also previously held the position of head of audience solutions for Yahoo Brazil, where he developed the company's programmatic buying system.