Gentlemen's Expo shifts to focus on experience and emotion
The event, now in its fourth year, tapped sponsors who could offer guests a more tangible experience - including Lincoln test drives on site.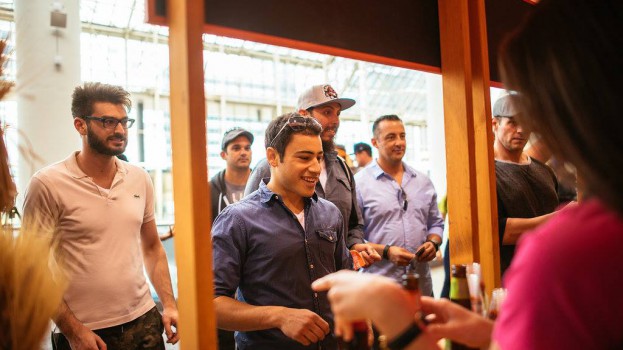 On Nov. 10, thousands of consumers (mainly men) will pour into the Metro Toronto Convention Centre for three days dedicated to men's lifestyle, pop culture and health at the annual Gentlemen's Expo — and this year, it's all about interactivity.
The expo is now in its fourth year and is organized by Toronto events firm Intelivents. Intelivents VP of corporate partnerships and Gentlemen's Expo co-founder Luca Del Rosso said the goal of this year's sponsors and exhibitors is to create content that creates more than product awareness, but emotional connections.
"This year, it's about creating something that [consumers] walk away from and they don't just have better awareness of a brand, they have more of an emotional connection to the brand," Del Rosso told MiC. "We think for men in particular, that emotional connection really helps translate to the point of sale." 

While Del Rosso said the goal with the Expo in previous years was to attract sponsors simply to "get the event off the ground," after research and feedback from previous attendees, he said the team became more focused on aggregating sponsors that could offer something more experiential.
New sponsors for 2016 include the Beer Store, Lincoln and Best Buy, while returning sponsors include Johnny Walker, OLG and Clinique for Men.
The goal with the more experiential activations, said Del Rosso, is to create situations that are interactive and have a sense of excitement and are connected to things that already matter to men, such as food. The Beer Store activation will tap into this interest, offering not only samplings of beer in order to promote craft brews and indie brands, but will also offer advice on food pairings.
Another classic interest? Cars, said Del Rosso.
New sponsor Lincoln will be appealing to this interest in a big way — by offering test drives in a Lincoln Contintental on sight at the Expo.
"We like to go for these big things because we like to make the brands the star," said Del Rosso."
Last year, the Gentlemen's Expo saw 15,000 attendees. This year, Del Rosso said, the goal is to surpass 20,000.