Lg2′s Jeremy Gayton appointed as NABS chair
The ad industry veteran will begin a three-year term with the organization, with plans to increase its visibility and stay relevant.
Jeremy Gayton, partner and president at lg2 in Toronto, has been named chair of the board for the National Advertising Benevolent Society of Canada (NABS), an organization which provides customized counselling to professionals in the media and advertising industry. He will serve in the position for a three-year term.
Gayton told MiC his history with NABS dates back to when he first started in the industry as an account director in 1996, when he was given a debrief on how the organization operates. However, he said, his relationship with NABS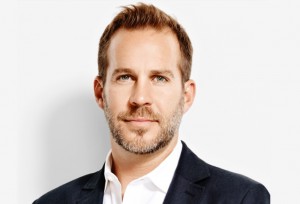 shifted from general awareness to full engagement and involvement in 2015.
"The question came up of how NABS could begin to generate more revenue as an organization," said Gayton. "When we started looking at solutions, it opened up the conversation between myself and the program."
One of the revenue solutions Gayton and the board at NABS created was a magazine titled It Ran, a publication consisting only of ads. The first issue came out earlier in 2016.
While Gayton said the fundamentals of the organization have not changed much since its inception, he said the needs of individuals within the media and advertising industry have evolved.
"The context around our actual help line is pretty robust, whether it's financial counselling, wellness counselling, career counselling or mental health, there's quite a range of topics — use of the help line is actually up 160% since last year."
He said NABS has been adapting to the increased visibility around depression and other facets of mental health, and although the issues have "always been there" in the industry, the conversation around them has never been louder.
One of his goals as chair is to increase the visibility of NABS, which he admits could improve.
"The importance of NABS has never been greater, and when I explain what we do to people, everyone agrees it's a good, necessary thing," he said. While he didn't have any specific plans in terms of media to boost NABS' visibility, he said thrusting the organization into the forefront of conversations is key.
"I think it always comes down to relevance. We know that our industry can be very turbulent and unstable at times. By staying in tune with these issues, NABS can soften the impact."