MEC hires Videology MD as global CEO
Tim Castree is joining the GroupM agency in the role, replacing Charles Courtier, who will officially leave the agency's top post later this year.
MEC has announced a shift in its global leadership. Global CEO Charles Courtier will step down from the company, and will be succeeded by Tim Castree. The transition will be finalized at the end of the year.
Based out of New York, Castree will report to GroupM's global CEO, Kelly Clark. He will work with MEC's global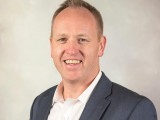 leadership team to implement MEC's client service strategies, product development and overall business growth. Castree is new to MEC, having served as managing director of Videology in North America for two years, where he created programmatic video solutions for agencies, clients and media companies.
Prior to Videology, Castree served as COO of  MediaVest USA and CEO of Leo Burnett Australia.
In January 2017, Courtier will move into a new, unspecified role with WPP, the parent company of MEC. Courtier has been with WPP for nearly 20 years and has been global CEO of MEC since 2002. He will be stepping down to focus on "interests outside of the company," according to a press release by GroupM.