Study identifies two target groups for Cancon
Who's most likely to watch Canadian content? A new report identifies the viewers who producers and distributors should be eyeing.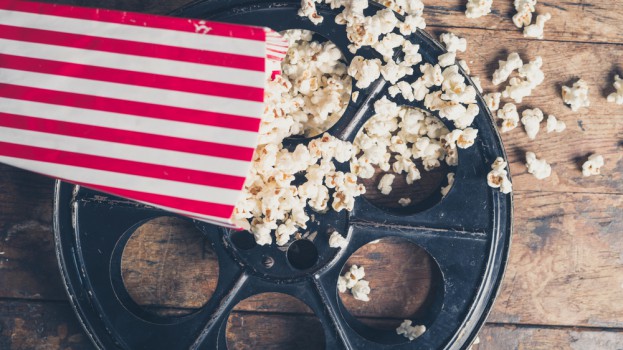 Advertisers looking to connect with people who view Canadian content should target two groups of Canadian viewers, according to a new study titled "Understand and Engage with Audiences."
The report, which was released at the Playback Marketing Summit and conducted by global consumer insight company Nielsen,  was commissioned by Telefilm Canada in partnership with the CMF, Creative BC, the OMDC and Sodec. It found that the Canadians most receptive to Canadian content belong to "Curious" and "Belonging" audience segments.
While "Curious" Canadians are movie buffs who love all sorts of movies, "Belonging" Canadians watch films to expand their horizons. Together, the two groups represent 50% of content viewers in Canada.
The report aimed to provide ways to better target these audience segments. But first, who are they?
"Curious" movie watchers are the most likely to proactively search for Canadian films. On average, they're about 44 years old and they like to watch films with their spouse (40%) or alone (31%). They are more likely to watch movies at home (61%), but do sometimes head out to the movie theatre (29%). At home, the top platforms used to watch content are streaming services (16%) and DVD/Blu-ray (15%).
This group is most responsive to film reviews, word-of-mouth, and YouTube promotion when choosing a film. The report found there's an opportunity for producers and distributors to engage with this group through community and social events, as well as social media.
"Belonging" movie watchers on the other hand are open to Canadian films, particularly from Quebec, but they don't actively seek them out. They're a bit older on average (48 years old), and of all the audience segments they are most likely to watch films alone (36%), though they also watch with their spouse or partner (38%).
They are most likely to watch movies at home (67%) and will head out to the theatre occasionally (25%). At home, they mainly watch on DVD/Blu-ray (16%), online streaming services (13%) or Cable/Satellite TV standard channels (13%).
According to the report, this group requires a one-to-one marketing approach, through flyers, direct marketing and reviews (particularly on sites like Rotten Tomatoes where they used audience reviews and aggregate scores to guide their decisions). This group is more likely to go to film festivals and showcases, where they like to discover foreign and indie content in a more intimate setting.
With these findings in mind, the report recommended that Canadian producers and distributors ensure their content is distributed to streaming sites, as both groups actively use them. They should also consider marketing their trailers and short video teasers on YouTube, which is heavily used by these segments.
Both groups believe Canadian films are unique and underappreciated. The report suggested that promotion should highlight the unique stories presented in Canadian films as well as the storytellers and talent involved.
As for the rest of Canada's viewing population, they're divided into three other audience segments. The "Fantasy" segment (20%)  like a mixture of Hollywood action and sci-fi/fantasy flicks and  the "Family Popcorn" segment (11%) don't watch that many films but prefer easy-watching "popcorn" movies. Neither of these segments are particularly receptive to Canadian films. Finally, the "Home Sweet Home" segment (19%) seek films that bring comfort. They feel positive about Canadian films, but are very passive.
Image: Shutterstock