Rouge Media renames beauty division, launches men's arm
VP of North America Alison Jacobs said the name change will open the network up to a wider breadth of advertisers.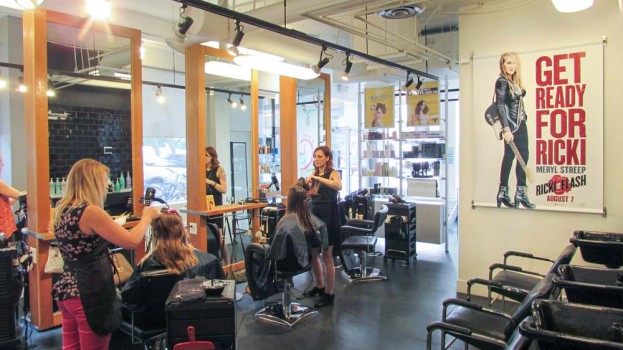 Change is afoot at Rouge Media Group. The indoor advertising company has renamed its Beauty Network and also introduced a new men's vertical.
Effective immediately, the company's Beauty Network, which manages static and digital advertising faces in hair salons, nail bars and spas in 1,500 Canadian locations (and 1,500 in the U.S.), will become known as the Women's Network. The Men's Network of advertising will launch in 250 Canadian indoor locations such as barber shops and men's salons (along with 500 in the U.S.).
Alison Jacobs, VP of North America for Rouge, told MiC the name change for the Women's Network was born from a desire to appeal to more diverse clients.
"This was always intended to be a platform in which to reach women. It wasn't meant to be a media opportunity just targeting endemic advertisers who would want to be in that space," said Jacobs. "People assume it's just skin care products and hair care products and fashion, but the first year that we launched we had four automotive advertisers come in and advertise cars. We've even had tech companies."
Jacobs said the Women's Network, which launched five years ago, has prompted many clients over the years to request a similar option for men. "We're able to target men of all ages who are sophisticated, who are into men's lifestyle and grooming," she said, which would similarly allow for advertisers from a wide breadth of subjects to reach the audience.
While the network currently consists of 750 locations in North America, Jacobs said it will likely expand over the coming years.
Jacobs said that the networks themselves are designed for broad appeal ("People of all ages cut their hair and get their nails done," she said) but the company does often target specific age groups for clients within its Women's Network locations, and it plans to do the same thing for the Men's Network.