Bell Media launches cross-country Gusto campaign
The multiplatform campaign will aim to capture a mostly-female audience and direct them to the specialty channel's free preview period.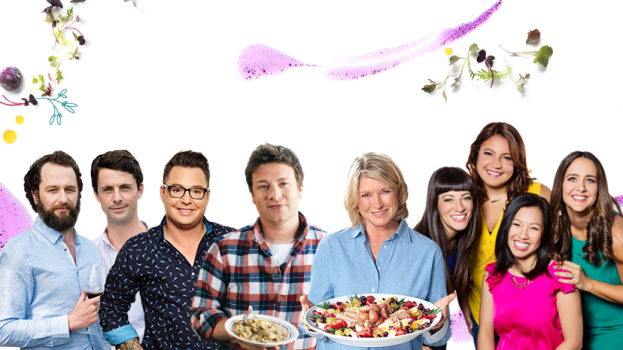 Bell Media is serving up a country-sized promotion, rolling out a national campaign and free trial period for the official launch of Gusto under its new owners.
The media co will be promoting the network and its shows across all of its online and broadcast properties, as well as paid social media (Facebook, Twitter, Pinterest, Instagram and YouTube), radio, print and out-of-home.
The campaign, which went live Nov. 7, mainly targets women, which is the main demo Gusto is aiming to reach with its programming. The target age range of the campaign varies between 18 to 45 and 25 to 54.
Trinh Tham, senior director of consumer marketing at  Bell Media, told MiC the campaign and the network are both going for a broad focus because of the mass appeal of food. Ads focus on Gusto's original programming in order to draw from all age demos.
"The shows like Martha and Snoop's Potluck Dinner Party are really creating a lot of buzz already on social media, so we're going the extra mile with making sure people know what kind of programming we have to offer," she said.
Tham said Martha and Snoop, which features the unlikely duo of DIY icon Stewart and rapper/pot enthusiast Snoop Dogg hosting celebrity guests for "pot"-luck parties, will attract a more millennial audience, whereas shows such as Jamie's Super Food Family Classics, featuring celebrity chef Jamie Oliver, will aim for a more family-oriented audience.
Out-of-home advertising, including static and digital bilboards will go live in Toronto, Edmonton, Calgary and Vancouver, with a subway station takeover in Toronto's St. George Subway Station (which will see the station walls painted in Gusto's signature purple with images from its various programs) starting next week.
"The next two months is going to be all about introducing people to these new shows," said Tham. "Food is a very social thing that has such mass appeal, so we're really making these shows as visible as possible from all angles."
For broadcast, Tham said that although Gusto promos will appear on all Bell-owned properties, it will concentrate mainly on female-skewing networks such as Bravo, E! and Animal Planet.
On top of promoting its programming and the free period, the campaign will also focus on directing audiences to the Gusto website, which will post extra content including some supplementary video, recipes and articles.
According to Tham, most of the media buys were done internally, while Catalyst Canada served as a partner on the digital buy.