Cineplex to build screens for Ivanhoe Cambridge
The new network will include 230 digital displays, including a new 4K HD screen for the company.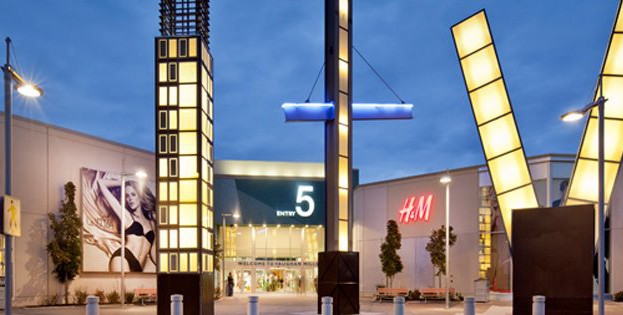 After nearly a year-long RFP process, Cineplex Digital Media has been selected by Ivanhoé Cambridge to install and operate digital media displays in 21 of its Canadian shopping centres such as the Oshawa Centre, Vaughan Mills (pictured) and Eaton Centre Montreal.
Nearly 230 digital displays will be included in the retail properties. Each property will receive a combination of double-sided 86″ floor media displays, wall media displays, interactive posters and digital spectacular screens within high-traffic areas of the malls.
"We've been focused on building our portfolio of clients in the out-of-home, retail, financial and quick service restaurant industries," Sarah Van Lange, director of communications for Cineplex, told MiC. "[The Ivanhoé-Cambridge network] is focused on engaging shoppers on the path to purchase and the customer journey and not just the point of purchase."
The launch of Cineplex's displays on the network will mark the debut of Cineplex's new 4K digital screens, said Van Lange.
Cineplex Media will also provide programming and content for the screens across the network.
Installation of the screens has already begun and is expected to be completed by the end of the calendar year.