Salvation Army partners with Murdoch Mysteries on holiday special
The organization is being integrated into a special episode, as well as a TV and online brandsell.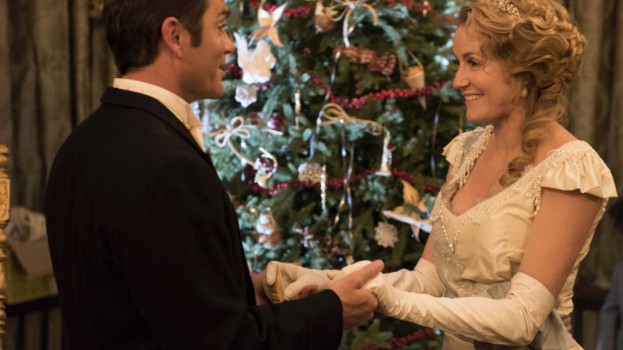 The Salvation Army is taking a journey back in time this holiday season, partnering with the CBC on a special episode of Murdoch Mysteries.
The holiday special, "Once Upon a Murdoch Christmas," is the second for the show, which is produced by Shaftesbury. Last year the series partnered with Sick Kids on a similar activation, integrating the hospital into the storyline and surrounding campaign.
This year the Salvation Army will also be woven into the storyline, with brand presence and a message of giving integrated into the show. The partnership was arranged by MediaCom Canada, and will also include lower thirds and brandsell spots around the show on TV and online.
"Murdoch is a historical drama and given the Salvation Army has been in existence for over 150 years it seemed to be a fit with that history," said John McAlister, national director of marketing and communications, The Salvation Army. "The Christmas episode incorporates elements of the Salvation Army but also about thinking of others."
McAlister said the audience that tunes into Murdoch Mysteries is complementary to those that typically donate to the Salvation Army, but the integration also provides a larger reach into the general Canadian population during the busy holiday season.
"This deal allowed us to reach viewers without creating a commercial," he said.
An average audience of 1.9 million Canadians watched last year's two-hour Murdoch Mysteries holiday special. Overall, it reached 3.5 million Canadians over the course of the broadcast.
The holiday special "Once Upon a Murdoch Christmas," premieres Monday Dec. 12 at 8 p.m. on CBC.