Erin Davis is leaving Toronto's CHFI
Toronto broadcast host retires from radio after three decades.
By: Kristin Laird
CHFI morning co-host Erin Davis is dropping the mic.
After more than three decades in radio broadcasting, the on-air personality has announced her retirement. Most recently, Davis was host of Erin & Darren in the Morning on the Rogers-owned station.
Though her last on-air date is Dec. 16, Davis will continue to work with the station on specials and features,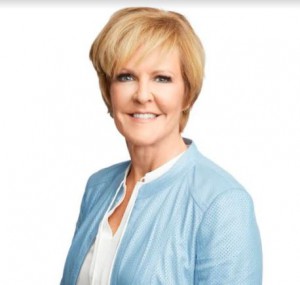 according to a release announcing her retirement.
"Leaving the CHFI morning show and our incredible, wonderful listeners has been an excruciating decision, but Rob and I have faced much harder things in the past 18 months," said Davis in a release.
Davis was hit by personal tragedy when her daughter Lauren passed away unexpectedly of "a catastrophic cardiac event" early last year at just 24-years old.
"Losing our only child, Lauren, last year has made us realize as a couple how very few promises life holds. And so, with gratitude and hope, we begin a new chapter," Davis continued. "This isn't goodbye, just a change of address – and a thank-you note 28 years in the writing."
Davis joined CHFI in 1998 and co-hosted the morning show until 2003, when she left the Toronto station to host the television show, W Live with Erin Davis.
She returned to CHFI two years later to co-host Erin and Mike in the Morning with Mike Cooper, who retired earlier this year. He was replaced by current co-host Darren B. Lamb.
Details on Davis's successor will be announced in the coming weeks.