Gen X loves wearables, tablets and traditional TV: study
Canadians between the ages of 35 and 49 share the best of both worlds, watching their TV on traditional sets, but buying more wearables than other generations.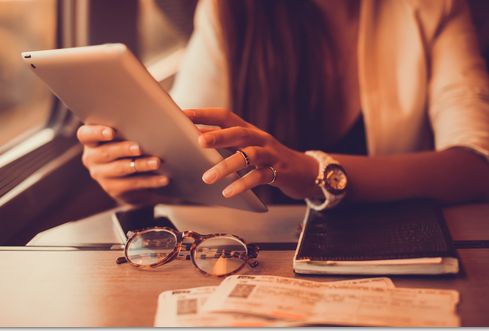 Millennials may be stereotyped as mobile device-addicted cord-cutters, and baby boomers as loving traditional television and print media, but where do those in-betweeners of Generation X fall?
According to a recent study by the Media Technology  Monitor (MTM), Gen X's media tastes are actually quite diverse.
The study is the second in an ongoing series from MTM on different generations and how they interact with technology and media. Results were based on telephone interviews with 4,000 Anglophone Canadians of all ages, separated evenly into different age groups (Gen Z, Gen Y, Gen X, baby boomers and seniors). The first set of data released late last month focused on millennials (from both the Y and Z generation).
The report defines Gen X as those between the ages of 35 and 49.
The report found that Gen X is drawn to luxury tech items such as HDTVs, high-def receivers and Smart TVs, as well as wearable devices (one in five reported to owning a wearable device, with the most popular being the FitBit. The generation also uses tablets more than any other group — nearly two-thirds own one.
Perhaps that's due to the perceived affluence of the generation. Gen X-ers are 60% more likely than younger or older groups to reside in households earning more than $100,000 per year.
Many of the tech choices of Gen X are factored around convenience, the study suggested, with an affinity for devices such as PVRs (owned by more than half of Gen respondents) and more free and limitless forms of media such as radio.
Where Gen X tends to lag behind its millennial counterparts (just slightly) is in the adoption of smartphones. While 96% of millennial respondents own smartphones, only 88% of Gen X reported owning the devices (that number drops to 60% of older Canadians). Millennials also, unsurprisingly, outpace Gen X-ers in social networking (88% of millennials visited a social networking site in the past month, compared to 78% of Gen X-ers and 52% of older Canadians).
Gen X also remains attached to traditional television subscriptions compared to millennials, and overall the subscription rate to traditional television was correlated with age; 57% of millennials subscribed to traditional television, 76% of Gen X-ers and 87% of older Canadians. On the other hand, "TV My Way" (defined by the MTM as cord-cutting and subscribing to online television services such as Netflix and Crave TV) showed the opposite trend; 27% of millennials subscribed to those services, as did 12% of Gen X-ers and only 3% of older Canadians.
And despite the numerous ways to access traditional television (and the generation's love of tablets), Gen X-ers are still far more likely to watch television on an actual television set than any other device, reporting spending an average of 9.6 hours per week watching a TV set and 3.5 hours per week watching on other devices. Millennials favoured other devices (6.3 versus 5.8 hours), while older Canadians had a more drastic preference to TV sets (17.4 versus 1.3 hours).