Blog: Snapchat is changing the media landscape
Jonathan Davids, founder and CEO of Influicity with tips on how to master the social media platform.
By: Jonathan Davids
Snapchat will likely IPO in the next few months and it's been pitching ad agencies heavily with new ad products at hefty price tags. With over 100 million daily users and 41% of all U.S. teens logging in each day , it's no surprise the service has minimum spend requirements well into the six-figures.
The social network has also spawned a cast of content creators, with names like Christine Mi (@Miologie) and Damsel in Dior (@damselindior). These influencers are inventing an art form in the way of 10 second video nuggets,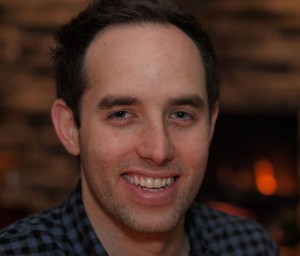 ranging from tips, gags, and moments from their life.
As the company makes its mark on different segments of media, the behaviour of Snapchat and its users is amazingly TV-like. For one thing, the company is building its own version of a broadcast platform, complete with cable channels (i.e. Discover), its own standard ad units. Its users are tuning in for 25 to 30 minutes each day — and growing.
But even with a massive population of users, Snapchat still offers few ad products, limited analytics, and a serious lack of engagement/community tools. For all those brand/media executives looking to capitalize on Snapchat today, here are a few ways to get started.
Get Creative with Engagement
Because Snapchat lacks any built-in reaction tools, such as likes, shares, and comments — you need to think differently about engagement. One tactic is encouraging users to take screenshots, which is a metric that Snapchat does disclose.
Give users a multiple-choice question and tell them to "screenshot their favorite." One of our beauty clients used this messaging, generating thousands of user responses.
A food client offered quick dinner ideas — featuring their products — with the full recipe appearing at the end. Users were instructed to screenshot the recipe, providing plenty of data on engagement. Furthermore, because the recipe came towards the end of the story, the time-spent was quite high.
And what do people do with screenshots? They share.
Focus on Quantity over Quality
This one might seem a little counter intuitive, and on any other platform it would be. But Snapchat actually puts a premium on frequency, over anything.
That's not to say the content should be boring or lack thoughtfulness, but the behaviour of a Snapchat user is quick and raw. If they wanted to browse glossy product shots, they wouldn't go to Snapchat. They're looking for quick hits of entertainment — and you'd better give it to them.
Every consumer brand should be building their following on Snapchat right now, for one simple reason: it's only going to get more crowded. Snapchat users are thirsting for more content, with the average user plowing through over 150 pieces of content daily.
We advise clients to share behind the scenes access, tips and tricks on product usage, and what's happening around the office. You could even hand control of the account to your most loyal customers for a day at a time.
Experiment with Snapchat Influencers
Many campaigns that Influicity runs includes a Snapchat add-on. That could mean having the same YouTube and Instagram influencers, posting their content on Snapchat. It could also mean a devoted Snapchat content offering. Or a hybrid of both.
Aside from the extra eyeballs on your content, getting Snapchatters involved today gives the organization time to fail, learn, and get it right moving forward.
Be sure to request screenshots of the Snapchatter's analytics in the hours following the post. Intervals of 1 hour, 10 hours, and 24 hours would make sense. Also be sure that you (or whomever is representing the brand) is following the Snapchat influencer, to view and verify the post.
Jonathan Davids is the founder and CEO of Influicity