NYX goes 360 with experimental makeup campaign
The makeup brand used immersive video for the first time in order to embrace a more experimental nature with its digital presence.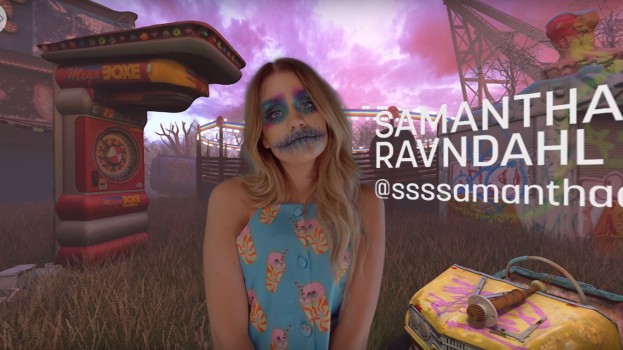 Makeup tutorial videos on YouTube aren't a particularly unusual occurrence — but NYX Professional Makeup recently put a twist on the standard how-to video.
The Canadian outpost of the cosmetics brand recently debuted a series of three videos on YouTube, starring Canadian beauty influencers Samantha Ravndahl (who boasts more than 600,000 subscribers on YouTube and 2.4 million Instagram followers), Kimberley Margarita (42,000 YouTube subscribers and 433,000 Instagram followers) and Sonjdra Deluxe (713,000 YouTube subscribers, 940,000 Instagram followers). The videos featured the three vloggers creating Halloween-inspired makeup looks in a 360-optimized experience.
It's the first time the company — including all of its other international outposts — has experimented with the immersive medium, said Candice Lamoine, marketing director for NYX Canada.
"It's in our nature to be experimental, and with this new technology coming around more and more we wanted to take an opportunity to test it," Lamoine told MiC.
On top of the experimental nature of 360 pairing well with NYX's image of experimental makeup looks, Lamoine said the decision to enlist the three established influencers — who are all professional makeup artists — fit with NYX's branding which emphasizes the "professional" status of its makeup.
"The professional aspect is really key to our brand. We're always trying to offer strong innovations in the makeup category and position ourselves as a brand that makeup artists use."
The target of the videos is millennial women, particularly those within the demo whom Lamoine described as "makeup junkies" who tend to approach makeup more as collectors and aspiring makeup artists rather than everyday users.
Lamoine couldn't say for sure whether or not NYX would continue to work with 360 video, but said it would always try to remain experimental with its digital presence.
Creative and media buys for the brand were done internally at L'Oreal, which owns NYX.
So far, the videos have received just over 50,000 views all together.