CBC sets winter schedule for new, returning series
Workin' Moms (pictured), Pure, Bellevue and True North Calling will receive their broadcast premieres in January and February.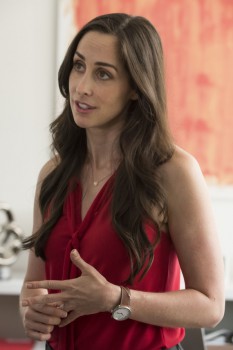 The CBC has released its winter programming schedule, with premiere dates for five new and five returning series.
Nova Scotia-shot drama, Pure premieres on Monday, Jan. 9 at 9:30 p.m., while Workin' Moms debuts the following day in the same timeslot. The half-hour comedy is created by Catherine Reitman and her husband Philip Sternberg. 

Meanwhile, Anna Paquin-starring drama Bellevue, make its debut the following month on Monday, Feb. 20 at 9 p.m.
Three nights earlier, factual series True North Calling bows Friday, Feb. 17 at 8:30 p.m. The series follows the lives of young Canadians living in the harsh Canadian North.
The A Word, which CBC acquired from BBC earlier this year, premieres at 8 p.m. on Sunday, Jan. 15.
CBC also set the return dates for the third seasons of both Schitt's Creek and X Company. The new season of Schitt's premieres on Tuesday, Jan. 10 at 9:30, while the final season of X Company debuts the following night at 9 p.m.
Also returning for its second season, after a five-year hiatus, is Michael: Every Day, as well as the second seasons of Crash Gallery and Interrupt This Program.