Facebook highlights several errors, rolls out metrics fixes
The social networking site has updated several of its measurement tools and announced miscalculations on several metrics for ad clients.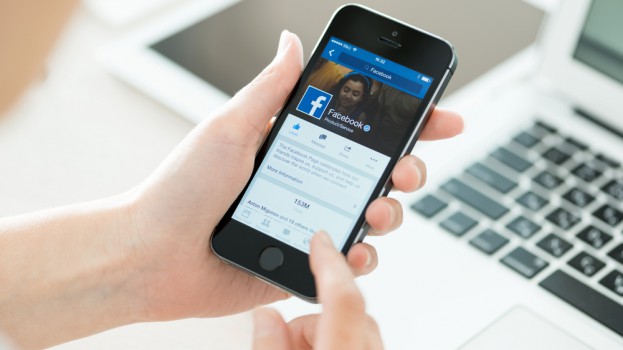 Facebook  has made several major updates to its metrics and reporting for advertisers in an effort to increase transparency, admitting to several mistakes in its recent reporting of metrics.
One of the mistakes it found was surrounding referrals; in a company blog, Facebook stated that referrals (meant to tell the client how many users had clicked directly to their app or website from Facebook) had been miscalculated. Instead, Facebook had counted other clicks on posts that lead users to still consume content in Facebook (such as videos and photos on the advertiser's page). According to the company blog, about 30% of clicks  it reported as referrals are actually clicks to consume Facebook-native content.
For "power users" of the metric (which Facebook defines as clients that look at that data most frequently), Facebook found referrals had been overstated by approximately 6% on average.
Another statistic that Facebook said it miscalculated was time spent on its "Instant Articles" feature. Average time spent reading Instant Articles, which were introduced in August 2015 to allow publishers to create articles native to Facebook, was over-reported by 7% to 8%, which Facebook attributed to a calculation error. According to the blog, it has fixed the issue.
Where advertisers may see the biggest drop is in reach for Facebook Pages. When giving out numbers of how many users were reached, Facebook said it had double counted repeat visitors, and following the fix of the problem (currently being addressed), users may see their 28-day reach drop by about 55%.
Facebook also said it understated the viewed-to-completion metric for native video because of discrepencies between how a video is played on a mobile device versus a web browser. "While someone may watch a video to completion on their device, the audio may continue to play for a bit longer," the blog explained. "This particular issue caused us to undercount the metric 'video watches at 100%.'" The error, which is currently being updated, was brought to Facebook's attention by analytics firm Moat. Once fixed, this may result in a 35% increase in the count of video watches at 100%, the social giant said.
Other updates from Facebook include:
More descriptive names, clarified calculations and more through definitions of key metrics for ad clients;
The creation of a "measurement council," formed with input from Facebook's global client council;
Increased third-party verification including a partnership with Nielsen to include Facebook video and Facebook Live viewership in its digital content rankings; and
A new company blog, Metrics FYI, to share regular updates on the company's metrics.
Image courtesy of Shutterstock