Index Exchange's Casale on senior hires and hosting an ad tech hackathon
The tech company and ad exchange has nabbed Melissa Gallo from the IAB, amongst other new additions.
To say technology company and ad exchange Index Exchange has had a big year is something of an understatement. The company hired 125 people in 2016, almost 90 in Canada alone, an amount that would have surpassed the size of the entire company two years ago, said president and CEO Andrew Casale.
At the end of this year Index Exchange will have a headcount of 300 across its offices in Toronto, New York, San Francisco and London, up from 90 two years ago. And it just keeps growing: Casale said the company hopes to hire close to 100 engineers in the next year.
"As programmatic is continuing to mature, we are befitting from that tailwind," he said. "But bigger than that has been our bet on transparency. We made the bet early on that programmatic done right would have to be transparent."
Casale said that year-over-year Canadian sales growth has about doubled, and notes Index Exchange now works with almost every media company in the country.
The most recent hires at Index Exchange have been senior ones, with Melissa Gallo (pictured right) joining as senior director of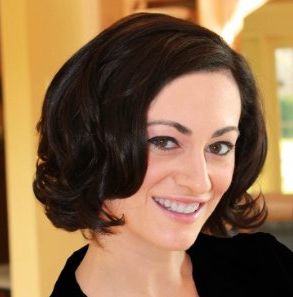 client services. Gallo most recently worked as senior director of product at IAB in New York, overseeing programmatic and data initiatives for the IAB Tech Lab. She was responsible for initiatives including the continued development of the OpenRTB protocol and the launch of the Modernizing Measurement Task Force. At Index Exchange, Gallo will be responsible for managing the client services team to drive executions for Index's partners.
Gallo will be based in New York, but will work closely with the Canadian client team, said Casale.
Also joining the team in other markets are Luke Fenney as VP, publisher development in London and Ward Flock as managing director of Index Exchange's west coast U.S. region.
In addition to growing its team significantly, Index Exchange is also launching a new initiative aimed at reaching the next generation of talent and growing interest around ad tech in Canada. This weekend from Friday to Sunday, Index Exchange is hosting HackWithIX in partnership with the University of Toronto's Computer Science and Innovation Lab. The hackathon is bringing 200 students together for the weekend to build advertising analytics tools. Each member of the winning team will take home an iPhone 7.
Though the event hasn't even opened its doors yet, Casale said its already a success, with a total of 200 students signing up and a wait list running overshooting its initial estimate of between 75 and 100 students.
"I don't think Canada and Toronto gets nearly enough credit for what we're capable of in terms of engineering," he said. "We are showing the community that there are strong people here that are thirsty for opportunities."