Mobile to dominate consumption and ad spend by 2018: study
The newest numbers from eMarketer show a steady decrease in time spent on all media except for mobile — and ad spend is gradually becoming more proportionate.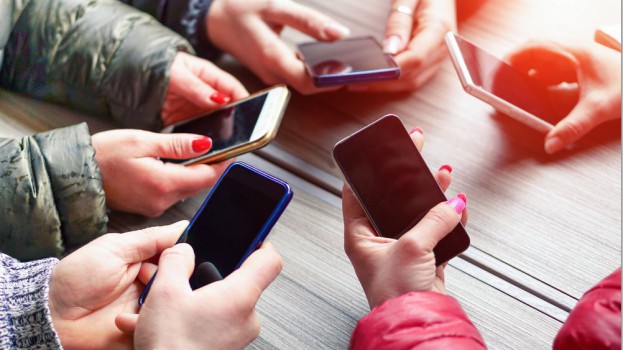 If it already feels like humans are consuming more media than ever, get ready: eMarketer's latest predictions for time spent with media show that Canadian adults will only consume more as time goes on, reaching nine hours and 52 minutes by 2018 (up from 9:45 in 2016).
But the increase of time spent with media is not the same across the board — in fact, as hours spent consuming mobile media rises, television, radio, print and even desktop will slowly decrease.
The totals for 2015 show Canadians consuming two hours and 14 minutes of mobile media, one hour and 54 minutes of desktop, three hours and 25 minutes of television, one hour and 38 minutes of radio and 26 minutes of print per day. By 2018, all of those numbers besides mobile are expected to decrease steadily to:
One hour, 51 minutes (desktop);
Three hours, 14 minutes (television);
One hour, 32 minutes (radio); and
22 minutes (print)
But time spent on mobile is expected to more than make up for the loss in other media, increasing to two hours and 53 minutes by 2018.
However, the numbers also point to Canadians coming to a point of media saturation — the percentage of growth for every media consistently gets smaller from year to year. For example, even mobile media, which saw drastic 52.6% year-over-year growth between 2012 and 2013, will decrease to only a 6% year-year-over-year growth between 2017 and 2018.
Not a single medium is expected to increase in growth from now until 2018.
In eMarketer's predictions for ad spend, the share of ad spend will increase and decrease similarly to the share of Canadians' media consumption, but the ad spend is still not precisely proportionate to time spent.
For example, in 2016 predictions, print magazines represent 0.9% of time spent for Canadian consumers, but have a 4% share of the ad-spend. By 2018, print magazines will decrease to a 3.6% share of time spent, and a 3.6% share of ad-spend.
The 2016 predictions show that despite mobile media representing a 25.7% share of time spent consuming, it only represents 17.7% of ad spent. That number is expected to come a little closer together by 2018, representing a 29.2% share of time spent and a 27.3% share of ad spend.
The biggest difference expected in time spent versus ad spend is in print newspapers — although the medium is expected to represent only 2.9% of time spent in 2018, 13.9% of ad spend is still expected for print newspapers.