Black Friday, by the numbers
Men are more likely to shop on the day than women, Black Friday surpassed Boxing day and more statistics about everyone's newest favourite shopping day.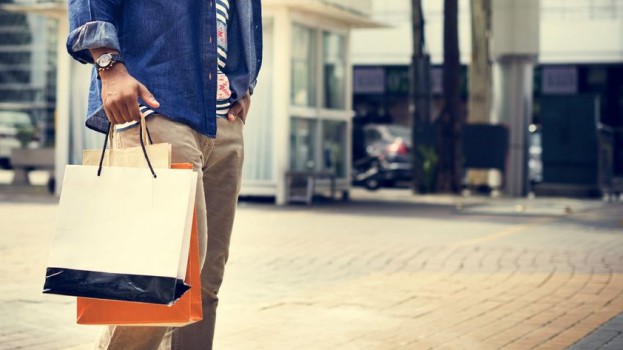 Once reserved for south of the border, Black Friday and Cyber Monday have become big business in Canada. Last year, Canadian consumers spent 25.8% more on Black Friday than Boxing Day, according to payments provider Moneris. That's up from a 13.5% difference between Boxing Day and Black Friday in 2014.
Though Black Friday and Cyber Monday shopping has picked up in Canada, fewer Canadians than Americans are planning on making purchases. According to statistics from Facebook, 33% of Canadians plan to shop on Black Friday, versus 41% of surveyed Americans. Those numbers were from a July 2016 survey of over 21,00 Facebook users across 17 markets. Twitter reports that 95% of its Canadian users pay attention to Black Friday and Boxing Day deals.
Last year there was a significant increase in shopping-related searches between 12 a.m. and 2 a.m. on Black Friday, according to Google Canada's research. There were three peak shopping times during the day, the first at the beginning of the work day from 9 a.m. to 10 a.m., the second over lunch from 12 p.m. to 2 p.m. and a third before bed from 9 p.m. onwards.
According to numbers from Mindshare North America, Black Friday and Cyber Monday are a bigger deal for men than women. Men planned on spending 69% more than women during the shopping events, anticipating spending $417 on Black Friday and/or Cyber Monday. Women in contrast reported to plan to spend an average of $247. Mindshare North America surveyed 779 upcoming shoppers in October for the Black Friday/Cyber Monday research.
More male shoppers (69%) believed they could get deals on Black Friday that they couldn't get other times of the year, versus 58% of women. Millennials were more likely to report being able to get good deals on Black Friday at 72%. That drops to 63% for adults 35 to 54 and 48% for those 55 and over.
It is also the day when more male shoppers do their holiday shopping (63%) than women (49%). The most popular drivers for men on Black Friday were electronics, video games and clothing/fashion. Women reported being most likely to be looking for clothing/fashion, electronics and toys, according to Mindshare. Male shoppers were also more likely to expect in-store deals to be better than online ones, at 70%. That dropped to 51% of female shoppers.
Men and millennials were the most likely candidates to report camping outside stores before they opened. Overall, 56% of male shoppers said they would camp overnight, versus 29% of female shoppers. Broken down by age, 58% of shoppers 18 to 34 reported being willing to camp outside, versus 42% of shoppers aged 35 to 54 and 14% of shoppers aged 55 and up.
Broken down by age groups, those aged 35 to 54 planned on spending the most, with an average of $356. Millennials weren't far behind, expecting to spend an average of $338, the Mindshare survey found. The spend drops to an average of $244 for those aged 55 and older.
Image: Shutterstock