Rogers to close LOULOU, revive Châtelaine
Despite interest from buyers, LOULOU magazine is closing, as the media co announces other changes to its French-language publications.
Rogers Media is closing LOULOU's English and French versions, following a change in strategy for its publishing division that was announced earlier this fall.
The shopping magazines were part of the slate of publications, along with its other French titles and B2B offerings, that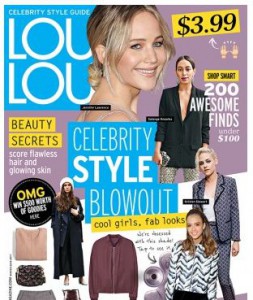 were put up for sale in an effort to streamline towards English language consumer titles.
A statement from Rogers Media said while there was interest from buyers in LOULOU, the media co wasn't able to finalize a sale. The publication will cease printing at the end of the year.
Previously announced as being up for sale, Châtelaine will now remain as part of Rogers Media, but like its English counterpart will print at a reduced frequency beginning in 2017. The magazine will drop to six print issues a year, with additional digital content going live on Texture, as well as Châtelaine's website and app.
L'actualité is in the midst of being sold, with more details coming in a few weeks, according to the statement.
Sixty full-time employees were laid off as a result of the news, according to a Rogers Media spokesperson.
At the end of September Rogers Media announced an overhaul to its publishing division that saw a reduction in titles as well as print issues, with a shift towards focusing on digital.