Dentsu Aegis Network acquires S+E Sponsorship Group
The sports and entertainment consultancy will be rebranded as MKTG and integrated into the global network.
The Dentsu Aegis Network has made a Canadian deal, announcing the acquisition of Toronto-based S&E Sponsorship Group.
As part of the deal the sports and entertainment company will be rebranded under MKTG, Dentsu's global lifestyle agency, bringing a Canadian arm to the international division.
MKTG officially launched as a global division of Dentsu Aegis in 2015, following the acquisition of a New York-based events and promotions agency of the same name in 2014.
Annette Warring, CEO at Dentsu Aegis Network Canada, said having a sports marketing agency in the market was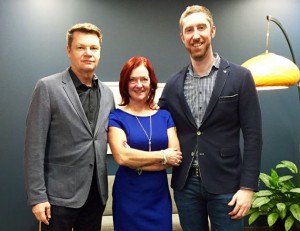 something the team identified as important about 18 months ago.
"S&E works specifically because we believe they are marketing leaders in this area," she said. "And culturally, it's a great fit."
Brian Cooper, president and CEO at S&E Sponsorship Group, said the search for a new partner started for his team over a year ago. S&E enlisted New York investment bank Petsky Prunier Securities LLC in the process of looking for potential partners or buyers.
Cooper said his team met with nine potential partners, but added he knew the deal with Dentsu was a fit after meeting with the network's executive team.
"I remember walking out of the meeting with Dentsu Aegis and telling Matt [Logue, EVP, COO and partner at S&E] these are our people," he said.
Following the acquisition, Cooper will continue leading his team as CEO of MKTG Canada, with Logue as COO and Cori Woolley as SVP. Cooper will report to Warring and S&E's 30 staff will be integrated into the new MKTG team.
Financial terms of the deal weren't disclosed.
Image (left to right): Brian Cooper, Cori Woolley and Matthew Logue