Telus takes on VIs for 'bonus' advertising: CRTC hearings
The telco accused vertically integrated services, specifically Bell, of freezing out Telus when it comes to soft news.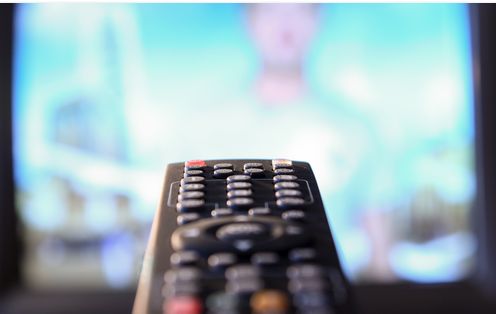 As the CRTC's  television license renewal hearings for English-language ownership groups continued on into Wednesday, interveners from various unions, organizations and telcos presented their statements supporting or refuting some of the ownership groups' major requests. One of those interveners, Telus Communications Company, raised concerns that some vertically integrated (VI) entities have been possibly giving preferential treatment to their affiliated telcos with advertising and coverage, and alleged that Bell had under-reported its spend levels within the mobile services category.
"VI entities are uniquely positioned to be able to inflate advertising spending because for them purchasing advertising on their own services is a pocket-to-pocket transaction," said Ann Mainville-Neeson, VP of broadcasting policy and regulatory affairs at Telus in the company's opening statements.
She added, "They can give themselves bonus advertising from unsold or remnant advertising."
Many of the company's complaints centered around telco rival Bell. Mainville-Neeson's presentation alleged that Bell had not reported its full media spend, and had potentially been given preferential treatment by Bell Media.
Her allegation was accompanied by study results presented by Diane Devries, VP of media buying at Cossette, which handles media for Telus. The media buying agency undertook a study and analysis in the mobile services category for the calendar year 2015 and first quarter of 2016. "The analysis was based on comparing industry Nielsen data spend levels to absolute media weight levels seen in the marketplace and identifying the delta," said Devries. "The result showed a significant variance."
Mainville-Neeson also said that the networks' coverage of "soft news" seemed designed to give preferential treatments to their own services. She again used Bell as an example, contrasting the coverage for the annual Telus "Days of Giving"campaign versus Bell's annual "Let's Talk" mental health campaign.
"Telus Days of Giving was previously regularly covered by local newscasts but these events have rarely been covered since the stations were purchased by Telus competitors," she said. "Telus sponsored charities have also reported to us of having been asked by the local news service to remove any Telus branding and to refrain from mentioning any contribution from Telus when being interviewed by a vertically integrated news outlet." However, she did not say which charities had come forward with these allegations. She also added that Telus's annual "Internet for Good" campaign was covered by CTV Edmonton.
"Bell does not strip its own brand from the reporting on its own 'Bell Let's Talk' campaign in support of mental health. The event was given special reporting across all its news properties."
On the topic of soft news, CRTC chairman Jean-Pierre Blais asked Mainville-Neeson what the company wanted the CRTC to do in terms of tangible steps to prevent this.
She responded that Telus had suggested numerous conditions and licensing standards be imposed, mainly that journalistic independence be mandated from the corporate to the local level for VI entities. She said at the lowest level, "That local employee in that local news station is aware that there will be no negative repercussions if they allow some charity to talk about the great funding they got from Telus."
Blais also pointed out that interstitial ads on specialty channels could be used by BDUs to promote their services, and asked Devries if these were taken into account in her calculation.
Devries responded that the methodology of the study, which was based on looking at levels of ad spend across the mobile services industry, did find a variance but said the research team was unable to take interstitials into account.
"Unfortunately, you can't calculate how much of that would have been a remnant [interstitial]," she said.
When asked for a comment on Telus' claims, a representative for Bell said the company would respond to the allegations in its upcoming presentation at the CRTC hearing.
Mainville-Neeson also took time in her intro to lambast Rogers Media and Shaw Media for its distribution strategy of the now-defunct streamer shomi. She said that Rogers and Shaw initially "refused to make the shomi service available to subscribers of competing distributors," (such as Telus and its Optik TV service) which she said was another example of VI "muddying the focus" of broadcasters' programming strategies.
Blais later criticized Mainville-Neeson for spending too much of her presentation time focused on shomi, "a service that will be cancelled in two days."
Image courtesy of Shutterstock