IPG Mediabrands predicts ad spend to slow in 2017
While the growth for 2016 is projected at 5.7%, next year's prediction of 3.6% growth is the lowest since the 2008 recession.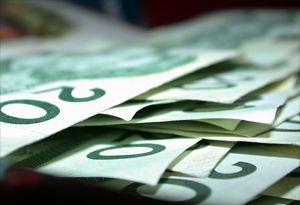 IPG Mediabrands' latest Magna report on the global advertising market has shown a jump in expected ad spend for 2016, rising to $493 billion worldwide, an increase of 5.7%. That's up slightly from the last global report in June, which predicted a growth of 5.4% for the year. Most of the $26 billion lift will come from investment in search and social advertising ($23 billion).
The global report is released twice per year, in June and December. Its predictions are based on the sourcing of revenue surveys among trade organizations, rate card monitoring and advertising revenues reported by large public media companies, while factoring in ongoing trends.
Canada isn't listed among the major contributors to the industry's growth for 2016 — the charge was lead by the U.S. (up 6.9%), China (7.2%), Australia (7.4%) and the U.K. (5.2%). Events like the U.S. election, the Olympics and Copa Americana helped to boost ad sales.
Instead, Canada's advertising market will only grow by an estimated 3% by year-end (however, this total is up half a percent from the previous forecast).
Magna's outlook for the future isn't quite as positive — growth for 2017 is predicted to drop to 3.6%, the lowest rate recorded in 15 years (with the exception of that during the 2008-09 recession). The report cited "economic and political uncertainty" for the slowed growth. Canada's growth forecast will be just above this prediction at 3.8%.
Despite the reported "resiliency" of television ad sales in 2016, growing to $186 billion (up 4%), digital ad spend is predicted to overtake television spend next year.
Digital is expected to grow by 13% next year (Magna previously reported 12%) to $202 billion, and by the end of 2017 will reach 40% of the market share, up from 36% in 2016. It will surpass TV, which is predicted to hit $184 billion in 2017 (down slightly from $186), representing a market share of 36% (down from 38% in 2016).
The gap is expected to widen from there on out, with digital predicted to capture 50% of the market by 2021 ($299 billion) with linear holding 33% of the market share ($195 billion). Radio ad sales are expected to fall again by 3% in 2017, in line with the decrease reported in 2015, while out-of-home sales will increase by 3% (driven largely by digital out-of-home). The biggest decrease will be print, shrinking by 9.1% (predicted to end 2016 with a value of $69 billion).
For Canada, television ad sales are predicted to decrease by 4% in 2017 while digital revenue will grow by 16%.
The report also noted the increasing concentration of formats and vendors in the global ad industry. The majority of market growth in 2016 ($26 billion out of $27 billion) was centered around digital. More specifically, almost 90% of that growth came from search and social. Google and Facebook were, predictably, the biggest players in this category, with 54% of the digital advertising market between the two (up from 44% last year).