Notable invites readers on an UnRetreat with Lululemon
Founder Julian Brass said "offline" experiences are the key for brands to engage with readers.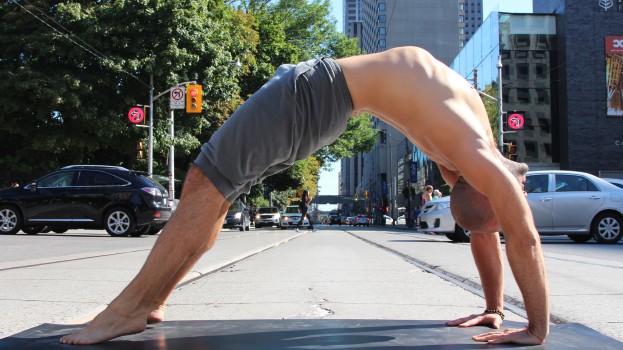 Online millennial lifestyle publication Notable has added a new event to its roster with its first-ever wellness event, which it's deemed the Notable Life UnRetreat 2016.
The paid event, which took place in Toronto Dec. 4, gave 20 attendees a day of seminars on yoga, meditation, nutrition, professional development and career goal-setting. It's part of the new wellness division for Notable.ca.
Brands engaged in the day included Notable advertising partners Lululemon, Equinox, Well Juice, Healthy Crunch, Taste of Nature and Flow Water. Lululemon and Equinox hosted branded seminars on yoga and nutrition, while the others activated through product sampling. Lululemon (which also hosted the event at its Queen Street location) provided retreat participants with free yoga mats while Equinox provided complimentary three-day passes.
Julian Brass, founder and CEO of Notable (and also a certified yoga instructor), said that although the company has always engaged in live events (particularly its annual Notable Awards), the UnRetreat was an added opportunity for brands to get some face-time with readers, an increasingly important part of Notable's strategy.
"These days brands have their own voices and it's important to empower them," he told MiC. "I think whatever the subject of your publication, it's important to be able to give readers an offline experience as part of your campaign. It helps speak authentically to who you are as a brand."
These in-person events, said Brass, are "the future," both for publications and brands.
According to a rep for Notable, the site reaches 1.2 million professional millennials per month, and readers earn an average of $90,000 annually. In terms of registration, the number of participants was on-par with Notable's goals for the event.
Photo by Mikaila Kukurudza