Online furniture retailer Article takes aim at market with first Instagram push
The Vancouver company turned to Instagram to promote itself, admitting that its category can be a little "sleepy" on social.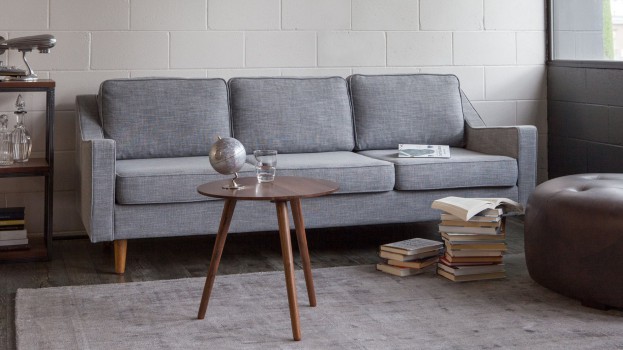 Duncan Blair, marketing manager of Vancouver-based online furniture retailer, says the category can be "kind of sleepy" on social media.
But in an effort to build the presence and increase sales for the two-year-old brand, the team at Article recently undertook its first Instagram campaign. While Blair said the platform is typically better for brand-building than directly increasing sales, he said the effort paid off.
"Instagram and platforms like Pinterest really help showcase our creative because they're visual-centric platforms," Blair told MiC. But, he said, it's historically been difficult for the brand to translate these kinds of social media impressions into sales for the furniture category.
While certain categories, such as clothing, books and electronics have boomed online, furniture has been slow to pick up, as many consumers continues to want to see their purchases prior to buying. Blair said social media is usually more commonly used in the inspiration and discovery stages, but there's still usually a long path to purchase in the category.
"It's very easy to say, 'We'll put that off for a week or a month. I don't really like my sofa but it's not broken,'" he said.
The campaign, which was executed through a partnership with Thrive Digital, spanned three months and used boosted posts featuring Article's furniture. The posts targeted "lookalikes" to the brand's current customers based on similar Instagram "likes" and follow lists rather than demographics (it also targeted lookalikes of people who had visited its site without making any purchases). Blair said this was in line with the goal to capture a certain psychographic profile rather than demographic.
He added that targeting was also based on people with tastes in verticals like food, art and tech, in order to capture an audience that was younger or more tech-native (those who were already comfortable with making major purchases online).
"We invest really heavily in the production of our creative and shooting beautiful lifestyle photography of our products, which naturally attracts people with certain kind of interests or habits," he said. "Because we're asking customers to take somewhat of a leap of faith in terms of ordering furniture, they need to be relatively comfortable with technology and e-commerce."
Article's main focus of ad spend has been digital, but this has been its most successful, said Blair. The result was eight-times return on ad spend, according to a company release. Instagram was also included on the path-to-purchase of 36% of sales.
"Looking at these campaign results I think it's definitely safe to say we'll use Instagram in the future," said Blair.
Article currently boasts more than 80,000 likes on Facebook, 50,000 followers on Instagram, 1,000 on Twitter and 9,000 on Pinterest.