Blue Ant Media brings BBC Earth to Canada
The Toronto media co has partnered with BBC Worldwide North America and will launch the factual channel early next year.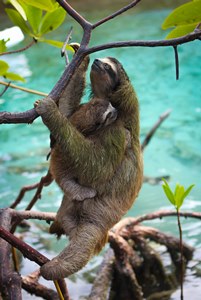 Blue Ant Media is bringing BBC Earth to Canada.
The Toronto-based media co today announced a partnership with BBC Worldwide North America to launch the commercial-free factual channel in Canada, with its debut scheduled for Jan. 24, 2017. Though the station is commercial-free, Blue Ant Media will work with existing and potential clients to create customized sponsorship opportunities.
BBC Earth will replace Blue Ant Media's existing radX channel, which featured high-adrenaline programming around topics of risk and adventure. BBC Earth will showcase programming from factual filmmakers on exceptional moments in history and human experience, as well as space and science.
BBC Earth, which will be broadcast in HD, will feature the premiere of Planet Earth II day-and-date with its U.S. premiere on BBC America on Jan. 28. The channel will also feature The Hunt, another nature miniseries narrated by Sir David Attenborough, with additional programming and scheduling information being released in early January.
Kate Calder, a representative for Blue Ant Media, said there are no current plans to include Blue Ant productions on BBC Earth in Canada, "but coproduction opportunities are something we are open to."
For now, BBC Earth in Canada will feature much of the same programming as BBC Earth in the U.K. and U.S., though scheduling will not mirror that in those countries, Calder said.