Promoted Pins open to Canadian brands
Global head of sales Jon Kaplan on the new ad options and why he doesn't see the platform as a social media site.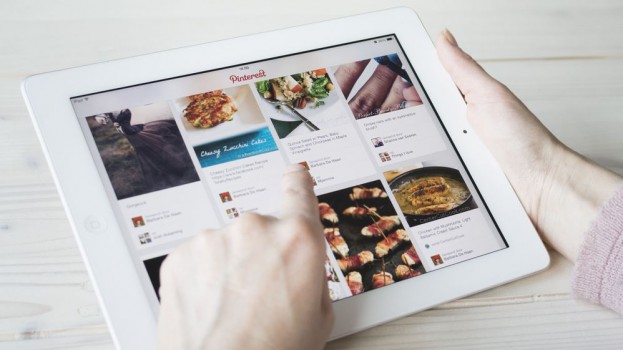 Pinterest Promoted Pins are now available to all brands in Canada. First launched in the U.S. in 2014 and expanded to the U.K. earlier this year, the ad option allows for brands to purchase pins that include video, drive to app-installs or forward traffic.
Jon Kaplan, global head of sales at Pinterest, is quick to dispel the comparison of the platform to other social media networks, even though that's the bucket it is often lumped into.
"If you don't know exactly what you want but have an idea of what you want to pursue, that's what Pinterest does," he said. "It allows you to craft an idea of your future. It's about me time, not about broadcasting. People are coming here as a utility, so in that way we are closer to Google."
Kaplan said the future of Pinterest will build on the search functionality of the platform and doing it in a visual way.
The company slowly introduced Promoted Pins to the Canadian market over the course of 2016. All year U.S. brands have been able to target Canadians with posts on the site and a few months ago Canadian beta partners like Canadian Tire and Sport Chek began using the ads. This latest announcement makes the ads available to all Canadian brands through Pinterest's ad manager or advertising partners, which include 4C, Adaptly and Adglow, or through its U.S. sales team. Kaplan said Pinterest is in "active discussions" around getting a team on the ground in Canada as well, but has nothing to announce yet.
Pinterest Promoted Pins are sold on a CPM for video or CPC for app install or traffic. The purchased spots can either be chosen to appear on the homefeed or in search.
Pinterest has 150 million global users and doesn't break those out by country, but Kaplan notes 80 million of its users come from outside the U.S. He said Canadians on the site save four million pins a day and the number of people pinning on the platform in Canada grew by 50% year-over-year in 2015.
According to the most recent 2016 MTM numbers, Pinterest is used by 27% of Anglophone Canadians.