Facebook in 2016: Canadians love international news
The social network's year-end data shows that Canadians have posted more about the U.S. election than its own political stories.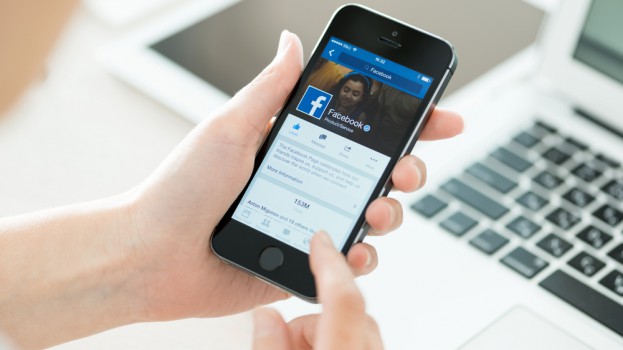 If there's one thing to take away from Facebook's most popular trending topics in Canada for 2016, it's that the country is just as interested in global happenings as it is in its own news.
According to Facebook's year-end research, the most-trending topic for the year was the U.S. elections — which was also the top story globally.
While the Fort McMurray wildfires, the success of the Toronto Blue Jays and the final tour of The Tragically Hip also made the list (in the number two, three and five spots respectively), Canada's interests on Facebook spanned far and wide. AR phenomenon Pokemon Go took the number-four spot, the death of music legend David Bowie came in sixth and the Philippine Presidential Elections came in seventh.
The Toronto Raptors' season, the Brexit vote and the Rio Olympics rounded out the top 10.
With the introduction of Facebook Live rolling out in 2016, the social network has also tracked the most popular live videos of the year. Globally, the now-famous "Chewbacca Mom" took the number-one spot, but the top video from a Canadian user was also in the parenting category — the blogger known as Unstoppable Mother's video on how to teach children to tie their shoes received 7.9 million views and more than 140,000 shares and 44,000 reactions. Vancouver musician Edgar Muenala came in second, with his collaborative pan flute performance receiving 7.8 million views.
Live news was also a big hit for Facebook Live — a video of South African firefighters arriving in Fort McMurray came in third, the arrival of Mexican president Enrique Pena Nieto in Toronto came in fourth, and rounding out the top-five was PM Justin Trudeau raising the pride flag in Canada for the first time in history.
The most-mentioned topics globally also included U.S., Brazilian, Philippine and U.K. politics, Black Lives Matter and Mohammed Ali.
Facebook has become very popular for keeping up with the news in recent years — according to this year's "News Enthusiasts" study by the Media Technology Monitor (MTM), 35% of Anglophone Canadians (based on a 4,000-person survey) say they get their news from Facebook and Twitter.
The platform's long-form friendliness may also be the reason why users tend to spend more time on Facebook than any other platform. According to Solutions Research Group's Q3 social media report showed that Facebook trumps all other social media in terms of not only daily time spent (more than 50 minutes per day) but also session length (between five and 10 minutes per session, more than twice as long as other platf0rms).
Image courtesy of Shutterstock