Sears buys the top: Media Monitors
The retailer purchased the most radio advertising time in Montreal and Toronto for the week of Dec. 5 to 11.
Sears is on top once again in Montreal and Toronto this week, buying the most radio advertising in both cities, according to the latest Media Monitors report.
In Toronto the retailer was followed by Spence Diamonds, which moved up from #2 in the previous report. Hudson's Bay jumped from #5 to #3, while the Acura Dealer Association moved up to #4 from #48. The Ford Dealer Association closed out the top five, moving up to #5 from #28.
Montreal's #2 spot remained steady from last week, with Hudson's Bay buying enough advertising to stay in the post.
Videotron moved up from #3 from #89, while McDonald's lost one spot, moving to #4 from #3. Brault & Martineau moved up to #5 from #21.
Toronto:
By brand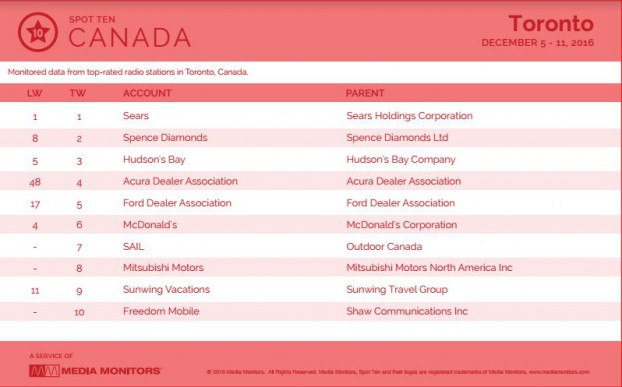 By category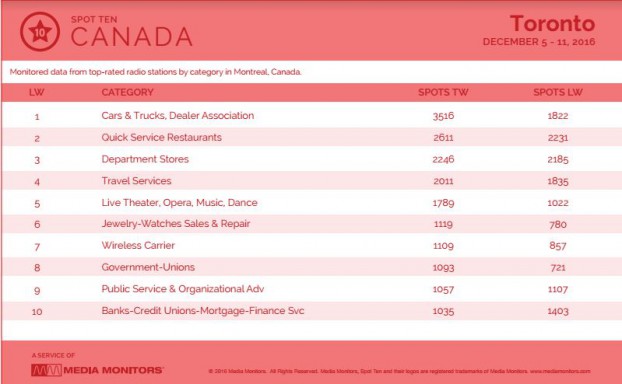 Montreal:
By brand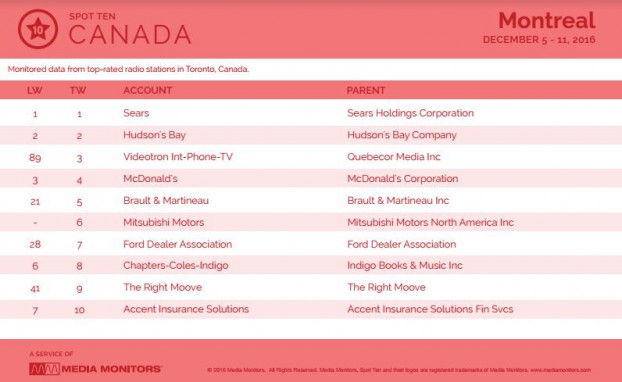 By category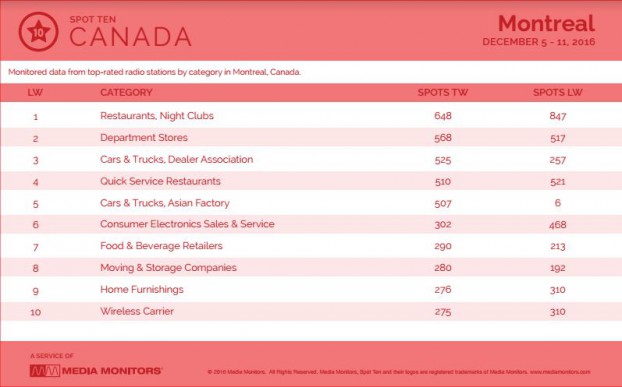 Image: Shutterstock