Blog: How brands can supercharge social media growth
Jonathan Davids, founder and CEO of Influicity, on the tips brands should steal from influencers in order to boost their online presence.
By: Jonathan Davids
YouTube star Felix Kjellberg — better known by his moniker PewDiePie — made international headlines over the last few weeks by promising to delete his YouTube channel once he hit 50 million subscribers. Of course, when the time actually came, he explained that it was a joke and proceeded to delete a second channel he had created especially for this gag. To keep things interesting, Kjellberg has now promised to delete his YouTube channel once it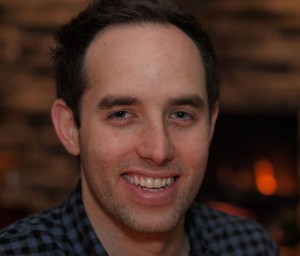 hits 100 million subscribers.
Like many social media influencers, the PewDiePie channel has grown because of personality-driven content, a high-impact niche, and perhaps a little bit of luck. But this latest stunt is a good illustration of how successful influencers accelerate their audience growth and engagement.
As we head into 2017, let's take a look at how brands can supercharge their performance, using proven tactics of the social media elite.
Watch what happens when…
PewDiePie's strategy followed a time-tested formula of giving the audience a "too-good-to-be-true" prize, once a certain goal is met. Did anyone truly believe that Kjellberg would delete a YouTube channel which made him $7.4 million last year? Doubtful, but that didn't get in the way of him boosting his audience to 50 million.
Brands could offer a big-ticket prize, a large event, or even a charitable donation when chasing subscriber milestones. Pairing this with a targeted media spend and a PR effort could compound the outcome.
Join the club
Keeping subscribers engaged might involve creating a fan club with exclusive content and merchandise. Gary Vaynerchuk recently launched the #60SecClub on Instagram, rewarding hardcore fans with gifts like books, trips, and his time.
But #60SecClub goes much further. Instagram launched a new algorithm to filter the news feed, meaning Vaynerchuk's 770,000 followers are no longer seeing all of his posts. The only workaround is Instagram notifications, which alerts followers directly when there's a new post.
The #60SecClub actually incentivizes followers to turn on notifications, so they can respond to posts within 60 seconds. More followers receiving notifications means a much more engaged audience for Gary.
High-profile competitions
One of the most memorable competitions was also one of the earliest. Back in 2009, Ashton Kutcher challenged CNN to see who could reach one million subscribers first on Twitter — a paltry number by today's standards. And what better way for an influencer to gain free PR than by challenging an entire TV network.
I actually remember the day Kutcher streamed live on the web while Anderson Cooper used CNN's airtime, each driving viewers to follow them on Twitter. Their audiences have grown exponentially since.
Brands can engage influencers, media types, and perhaps other (non-competitive) brands, in a similar quest for growth.
Making friends with the right people
One of the most reliable ways to gain new followers is to engage with others who have a high number of followers themselves — other influencers. A great execution of this was performed by one of Influicity's CPG clients and it worked as follows:
The brand developed content, which was pushed out across multiple social channels. Once viewers watched the content and reacted with comments/likes, they used Influicity's analytics to identify those viewers who had more than 5,000 subscribers. Eight of the 15 viewers that had more than 5,000 commenters shared the content.
Jonathan Davids is founder and CEO of Influicity