L'Oreal dives deeper into shoppable video
Through a partnership with Toronto start-up DubDub, the cosmetics company can now embed purchase links in its videos.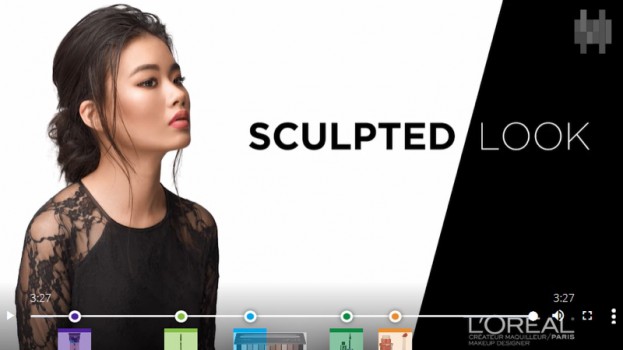 L'Oréal Canada has paired with Toronto tech start-up Dubdub to add a new option to influencer video campaigns. Through Dubdub's DubCandy mobile video app, L'Oréal — and the beauty influencers that make videos for them — can now generate product sales directly through videos.
Hugo Thibault, director of consumer engagement at L'Oréal Canada, told MiC that while L'Oréal already had the option for shoppable ads through embedded YouTube annotations, the DubCandy app allows for a more creator-friendly experience, which lets users edit videos and embed the products in-app.
It also will give beauty influencers a chance to create videos with the shoppable ads embedded in the video, which Thibault said will give them the opportunity to make money directly from their videos, depending on how many people watching buy the products through their videos. The influencers will generate revenue through the Amazon Affiliates program, which will give them 6% of the revenue for every product sold.
It will also provide a data tool for L'Oréal, informing the company of how many sales can be attributed to a particular influencer.
L'Oréal's first video with DubCandy went live on Dec. 12, posted on its Facebook page. The DubCandy platform will become open to influencers in January.
"All of this content, we'd be posting anyway on our Facebook, but it doesn't directly generate money," said Thibault. "Now this closes the gap between the content and the e-commerce."
Like many brands, L'Oréal has been shifting a significant amount of its ad spend to digital. While Thibault wouldn't go into detail about how much L'Oréal had reallocated from traditional to digital, he said through its digital efforts, "We can do a lot more with the same amount of budget."
Its Content Factory in-house digital studio was launched in 2015 for brands and influencers to use to create social and advertorial content. At the beginning of 2016, Thibault said the studio was at 65% booking capacity, while it is currently at 85% capacity.
On top of photo and video services at the content studio, it's also added copywriting services.
"Most of our brand sites like Garnier have to produce articles on a weekly basis, so instead of going to agencies, we work directly with freelancers," he said.
He said that some of the copywriters now deploying their services on a freelance basis are fashion and style magazine veterans, including those from the soon-to-be-defunct LouLou.
He also said L'Oréal will test out more Snapchat native content in 2017, with original and influencer-driven content on the mobile-first platform.