Pattison Outdoor wins Burlington transit
The mid-size city, which ranks high on livability, fits into Pattison's strategy to broaden coverage in the GTA.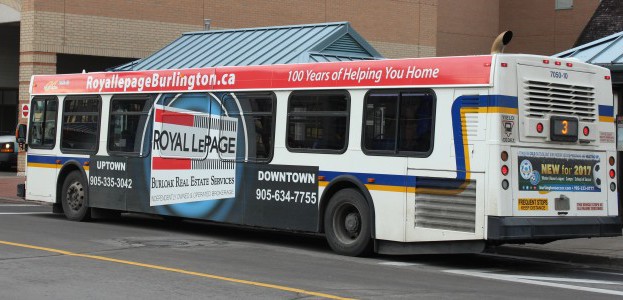 Outdoor advertising company Pattison Outdoor has won the contract to provide advertising faces for Burlington Transit. The contract was awarded following a six-week RFP process which began Sept. 8.
The fleet includes 55 buses with both exterior and interior spaces for advertisers, with the contract lasting for five years as of Jan. 1.
Mary Ventresca, VP of marketing and business development at Pattison, told MiC the transit contract for Burlington was a vital part of the company's overall strategy, considering Pattison has not only penetrated the Burlington market (it currently holds the contract for the city's transit shelters) but areas surrounding Burlington including Oakville and Milton.
"This really helps with our coverage of the West GTA," said Ventresca. "It makes for a solid, cohesive advertising plan in the outdoor space. We span from Halifax through to the Prairies, so obviously, part of our goal is to cover the GTA."
This past year, Burlington was ranked second overall in MoneySense's best places to live in Canada (first for mid-sized cities), rising from the number-three spot in 2015. The placement was based on high average household income and net worth, low unemployment and population growth.
For ad formats, Ventresca said that on top of traditional interior and exterior panels, transit riders can expect to see plenty of full-bus vinyl wraps.
"That was something we saw a lot of success with on the new flexible streetcars from Bombardier in Toronto, we've been able to create some amazing, large format advertising, so we'll definitely be rolling that out in Burlington as well."