What's next for 2017: Digital and social
From the rise of Snapchat to the opportunities (and potential problems) of programmatic, industry pros weigh in on where online advertising is headed next year.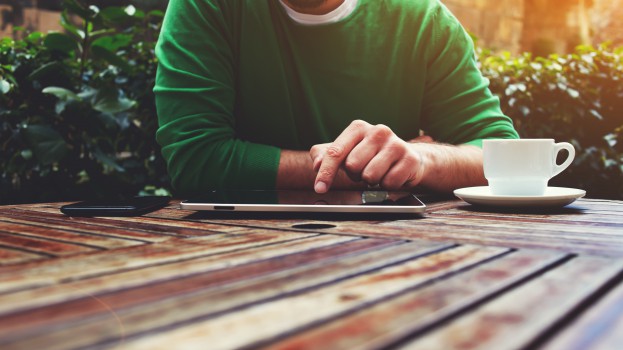 It should come as no surprise that digital — specifically mobile — is predicted to increasingly dominate ad spend in the years to come. With digital set to increasingly overtake television in ad spend according to studies from various firms including Warc, IPG Mediabrands and GroupM, the medium is full of potential.
But within that potential lies numerous challenges, from the rise in prevalence of fake news to invalid traffic and a whole lot of new tech and platforms to navigate.
MiC caught up with senior execs, buyers and analysts in the digital media industry to get their take on the year to come in digital.
Jed Schneiderman, president and co-founder of Tapped Mobile, said that with the overwhelming rise in new technology, brands and advertisers simply don't want to be left in the dark.
"Brands want to know if stuff works," he said. "From proving conversions to verifying walk-ins [for] retail, marketers will want to know what media spending generates for them, vis-a-vis ROI."
The logical next step, according to Schneiderman, is agencies and ad tech companies pouring more efforts (and dollars) into cross-device targeting and attribution technology, since customers now "shift seamlessly across screens," he said.
Sonia Carreno, president at the Interactive Advertising Bureau (IAB) of Canada, added that this type of cross-device targeting is already on its way to becoming the norm.
"[Digital out of home] is already being purchased programmatically and we anticipate major growth in 2017 as marketers look for tighter omni-channel planning," she said, adding that IAB Canada has started a digital out of home committee to discuss and address the importance of location-based advertising and how it can tie in to digital media.
Despite the opportunity presented by programmatic, it has also brought about numerous conversations regarding ad fraud. At the IAB Canada's recent Lets Talk Fraud day, panelists including Drew Bradstock, SVP of product at Index Exchange, spoke of the increasing lack of transparency due to the rise of deep and convoluted ad networks.
"You wouldn't buy your food from someone's who's exchanged the chicken five levels down, but then you do it in ad sales and you're surprised that there's fraud?" Bradstock asked onstage at the event.
Schneiderman told MiC that this issue may lead to more marketers creating programmatic in-house or finding other ways to increase efficiencies across the medium. "Programmatic is here to stay but it has to prove its value," he said.
Brad Cressman, managing director at AOL Canada, said the rise of programmatic has caused some publications and platforms to stand out as so-called walled gardens, keeping their data very close to their chest. This, he said, presents a double-edged sword.
"While these platforms are viewed as fairly controlled environments, it can lead to struggles with transparency," he said.
He said AOL tends to lean in favour of transparency, and that as more companies become more open with data, this will lead to what he anticipates to be the biggest trend of 2017: header bidding.
"When you look at 2017, this will be one of the most influential industry trends," he said. "Publishers are being given more transparency into how their own inventory is being optimized. Header bidding will allow them to get a  little more control over that inventory, and at the same time it will allow for advertisers to get a clearer view into the impressions that they're buying."
Transparency has also become a concern on social media as well, particularly when it comes to networks that haven't fully embraced third-party verification. Facebook has been on the receiving end of plenty of criticism this year for its disclosures of numerous metrics errors, with industry experts calling for additional outside verification.
The social network has vowed to keep advertisers more informed when it catches errors, and also to take a more active role in identifying news from fake sources.
Ann Stewart, president of Maxus Canada, said that the issue of fake news is no small matter in the advertising world, and that agencies are going to have to take a closer look at what platforms their clients are advertising on if platforms don't start doing their part.
"Depressingly, fake news is often prone to more viral distribution than factual content," she said. "Distribution platforms such as Google, Facebook and Twitter will have to take further action to remove the fake. Advertisers and agencies will increasingly focus on authentic content pages and environments."
One rising platform that has been continuously praised for its authenticity is Snapchat. The mobile-only app, which launched its own base in Canada earlier this year, has become one of the most popular platforms for millennials and Gen Z, leading in video engagement according to a recent study by Solutions Research Group.
But with more legitimization comes more challenges. Jonathan Davids, founder and CEO of Influicity, said that Snapchat too needs to become more transparent in its analytics and expand on partnerships for its recently launched API.
"Snapchat will need to mature the analytics to grow usage and revenue," he said. "It's essentially a black box today, with little known on how users engage with the ecosystem broadly."
The rise of Snapchat has also led to the rise of imitators — this past summer, Instagram rolled out its own "stories" feature while Facebook added camera "masks" similar to Snapchat's famous filters in its Messenger camera.
Cressman said that watching Snapchat's rise has been interesting and that AOL-owned Huffington Post has indeed used Snapchat for much of its content this year.
"We've seen varying success depending on the user and type of content," he said. "We certainly see it as a nice springboard to do some testing, but whether or not Snapchat will be able to keep it going in 2017? I mean, I hope so, we certainly embrace all new platforms, but they're going to have to start bringing out some benchmarks so that advertisers feel more comfortable with it."
MiC will be catching up with experts across the media and advertising world to deliver 2017 predictions on TV, radio, print and OOH throughout the week.
Image courtesy of Shutterstock