Bell Media acquires Cieslok's OOH network
The move will see Bell take on 120 outdoor assets, 47 of which are digital.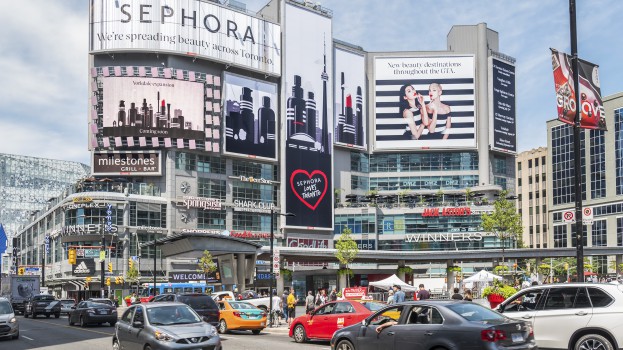 Equity management firm Clairvest Group has sold all of its common shares of OOH company Cieslok Media to Bell Media. The sale was officially completed Jan. 4.

Clairvest first partnered with Cieslok founder and CEO Jörg Cieslok on a management buyout in September 2013.
Since then, the company has grown its presence across Canada, with major moves including the acquisition of Toronto and Vancouver-based OOH company Clarity Outdoor Media in 2014 and Edmonton-based AdQ Media in 2015. It also launched its integrated mobile advertising product through a partnership with Sito Mobile.
Cieslok expanded into the Calgary market in April 2016 and also its existing digital inventory in the Toronto and Montreal markets. Its network boasts a total of 120 assets, 47 of which are digital.
Karine Moses, president of Astral Out of Home at Bell Media, told MiC that mobile integration will play a major part in Astral's strategy going forward, and Cieslok's current data integration fits with the overall direction of the OOH industry.
"This is the tip of the iceberg in terms of what the out of home industry will become in the next few years," she said, referring to technology like Sito's, which allows companies to target consumers and pinpoint ads within a geo-fenced area based on interactions with out of home ads.
Moses said Cieslok's geographic footprint and particularly its presence in Toronto was the most appealing part of the acquisition.
Last year, Bell Media also acquired Cogeco's former OOH arm, Métromedia, which it integrated into Astral Out Of Home's Montreal network.
For Clairvest, Cieslok's growth has led to a major return on investment, representing cash proceeds equal to 7.8 times the invested capital and could increase up to 8.4 times subject to a contingent payment expected to be finalized later this quarter. In total this represents a return of investment of 92% over a period of just over three years.
Mitch Green, managing director at Clairvest, said in a statement that the significant return is a tribute to Jörg Cieslok and his management team, and that the organization surpassed Clairvest's expectations in growth following the buyout.
The deal was advised by Peter J. Soloman Company.