Budweiser signs multi-year deal with Live Nation
The deal includes naming rights for Toronto's Molson Canadian Amphitheatre, which will be renamed the Budweiser Stage.
Budweiser is diving deeper into the Canadian music and event sponsorship space, signing a multi-year deal with Live Nation Canada.
The deal includes the naming rights for Toronto's Molson Canadian Amphitheatre, which will be renamed as the Budweiser Stage, beginning with the summer 2017 concert season.
The outdoor concert venue, located on the grounds of Ontario Place, opened in 1995. This is the first time the venue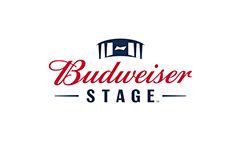 has changed title sponsors since it first opened its doors.
Natalie Starszyk, brand manager, Budweiser Canada, said plans for refurbishing the venue ahead of the reopening include bringing in more concession locations to decrease waiting times and building on local pre-show entertainment to increase the amount of time visitors spend on site. She added the aesthetic of the venue will be updated to match the Budweiser brand by adding more wood and metal elements.
In addition to the Toronto venue deal, the partnership with Live Nation means Budweiser also becomes the lead beer sponsor at Vancouver's Commodore Ballroom, as well as at select Live Nation Canada concerts and festivals, including Trackside in London, Ont., and One Love in Calgary.
Starszyk said the Live Nation partnership builds on music and events as one of the important pillars for the brand. It also has existing sponsorship deals with North by Northeast (NXNE) in Toronto and the Calgary Stampede. The brand also recently won awards for its work with Metallica in Quebec, where it partnered with the rock band on a limited edition beer to be sold around Metallica playing the opening concert at the Centre Videotron in Quebec City.
Globally, the brand sponsors concerts and events like Budweiser Made in America and the Tomorrowland EDM festival in Belgium.
Budweiser worked with its agencies Anomaly, UM and Media Profile and Veritas on the Live Nation deal. The brand would not disclose financial details, or terms of the deal's duration.
Image: Shutterstock